Just in Singapore, the life sciences and tech sectors are expected to see the highest salary increases in 2019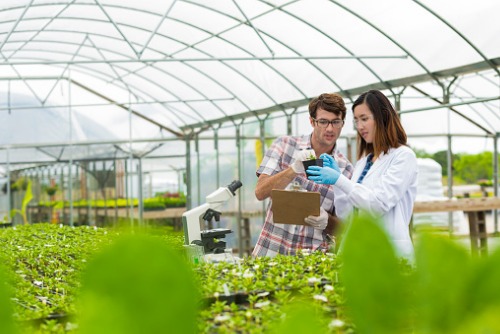 Singapore's life sciences and technology sectors will see the highest salary increases in 2019, based on Mercer's latest study.
Overall salary increases in Singapore is projected to be 3.8% in 2019. Most industries are expected to see salary increases, except for real estate, banking and lifestyle retail sectors.
In terms of types of roles most likely to fetch increases, legal, finance and R&D functions emerged as the top three. Positive signals of revival in the semiconductor and biotechnology sectors imply that specialist engineering and sales talent will be in demand.
Despite overall slower growth expected in the banking and financial services industry, the insurance sector is projected to see healthy growth.
Across Asia, countries expecting the highest salary increases are in emerging markets, such as Vietnam (9.8%), Bangladesh (10%) and India (9.2%).
On the other end of things, Australia (2.6%), New Zealand (2.5%) and Japan (2%) are expecting the lowest pay rises.
"Despite some variations across the Asia Pacific, the overall hiring outlook is positive, with 66% of companies looking to maintain headcount in order to seize diversification and growth opportunities in the face of ongoing disruption," said Siddharth Mehta, Career Business Leader at Mercer Singapore.
The effect of talent scarcity on compensation
Mercer's study also reveals that talent scarcity plays a major role in shaping remuneration trends. Nearly half (48%) of companies in Asia report having difficulty filling vacant positions, compared with the 38% of companies globally that are struggling to find the right talent to fuel their business expansion.
Subsequently, a significant premium is being paid for employees in specialist sales and engineering roles, in addition to local language expertise. The rising numbers represent a challenge in terms of replacement costs in the form of higher salaries for new joiners, recruitment costs and lost production, which adversely impacts the overall cost of operations and resulting margins.
"Asia continues to see sustained demand for skilled talent, with digital skills continuing to draw a premium," said Puneet Swani, Partner and Career Business Leader for the International Region at Mercer. "Companies are offering generous incentives and retention bonuses.
"But we also find companies in Asia Pacific taking a more holistic view of their total rewards philosophy and employers are increasingly focusing on the experiential components of rewards – programs to deliver meaningful career experiences and flexible arrangements, as well as programs to help manage the physical, financial and emotional well-being of their employees."