HRD finds out what HR can do when line managers go "off-the-books" or "off-script" at work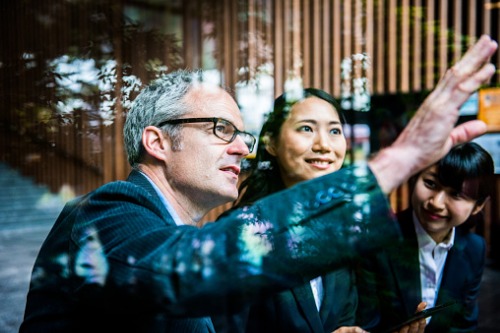 Keeping line managers in check is vital as managers can greatly influence how the company's culture is perceived by an employee. So what happens when managers go off-the-books and ignore the company's standard practices?
Bosch's HR director (ASEAN), Jane Tham, told HRD that it's important to "tell them off" when they do something wrong as it's HR's role to train managers to create the "right" culture.
"We place a lot of emphasis on our line managers and we make sure that they take a lot of responsibility in communicating," Tham said. "Even when communicating among managers, we make sure that they are role models."
She shared an example where she rebuked a line manager as he was doing something against the company's standard practices – he was poaching staff from other departments.
She told him there was a due process to follow, for example the need to speak with other managers first, instead of directly speaking with staff. If she had allowed the practice to go on, a negative work environment could have resulted.
The HR director also told us if other staff members are aware that managers are "told off" from time to time, it could create an open culture of communication.
"I believe we need to [rebuke them] in front of staff so that they know when you speak up you won't get penalised. This keeps staff engaged as well," she said.
"Difficult but necessary"
Having such conversations can be difficult but necessary, explained James Choles, academic manager at The British Council's Professional Development Centre. Besides perpetuating the right culture, it also helps HR to emphasise their role in the organisation.
"Difficult conversations are really necessary. Very often, people put them off for a variety of reasons," Choles said.
"But I think as professionals, to demonstrate that we're credible, trustworthy and doing our jobs properly, we have to speak up when we need to."
He emphasised that this is especially important for HR professionals as employees typically expect them to be the trusted and impartial third party for several scenarios at the workplace.
In terms of how to manage these conversations, Choles said that preparation is crucial.
To begin with, HR should ask the following questions:
Why am I having this conversation?
What do I want the outcome to be?
How do I want this person to grow and develop?
Thinking of how the person is likely to respond, the kind of emotions they are going to display and how you are going to react to his or her response prior to the conversation, are also key during the preparation stage.
When asked about the best execution strategy, Choles said that the bulk of it should still be done during the planning stage.
"I think it helps to have an awareness that in any difficult conversation, there are three things going on – and it's important to address them at the planning stage," he said.
"Firstly, the 'what's happened?' conversation. This is where two parties have a different view of the same event. It's important for HR and managers to realise that there is no one definitive version of an event.
"Secondly, there's the feelings conversation. It's important to tease out and address what's not being said, what are the emotions and root causes for those emotions.
"Thirdly, the identity conversation. How does the member of staff see themselves?"
In the identity conversation, Choles explained that everyone has a perception of who they are as a person. Engaging in a difficult conversation may challenge those fundamental ideas people have about themselves.
For example, a line manager may feel like he or she is a conscientious person, but if HR tells them that they have not been carrying out their duties according to the organisation's standard practices, the leader might "dramatically reassess" themselves.
HR must thus be sensitive to the situation and remain aware that the conversation may have a "deep impact" on the person's sense of self.
One way to do this is to emphasise that whatever is being said doesn't change the fact that they are a professional, conscientious person, for instance. That they simply have to focus on improving a specific area of their work.
Managing up
Having a thorough plan before engaging with managers is thus vital for HR, especially when you might be "managing up" and speaking to someone in a more senior position.
"Managing up is a real challenge. In most cases, people will just stay quiet for a whole host of reasons, for example not wanting to rock the boat," he said.
"But if you want to develop the relationship, you've got to face the issue head on. If you allow them to fester, you might be looking at more problems in the long term."
Choles suggested being extra sensitive in the way you deliver the message and think about how they're likely to react as well as their communication style. This can go a long way in helping to bring about a clear outcome.
Above all, besides confronting individuals when it needs to be done, Choles said to always follow up.
"Know that the end of the conversation is not the end – remember to follow up and support that person," he said.
"These conversations are a chance for people to grow and the relationship to develop. There should be some kind of follow up to talk about progress or if any other issues had arisen.
"That's what I want from HR as a line manager, I want to know that they're supporting me, they've got my back and it's a continuous relationship."