A manager's values can greatly impact an employee's decision to stay or quit a job, finds a new study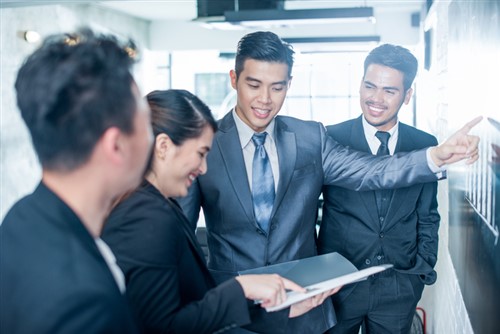 Managers can greatly influence how the company's culture is perceived and affect an employee's fit in an organisation – but just how important a role do they play?
According to PERSOLKELLY's latest report, a manager's values trump an organisation's values for most Singapore workers – and about 61% said that a manager's personal values could affect their decision to stay or quit a job.
The figure is similar across the Asia Pacific region: respondents from Hong Kong (61%), Malaysia (62%), India (64%) and Indonesia (68%) would base their decision-making on their manager's values.
However, less than half of the survey's respondents in Australia (49%) and New Zealand (40%) would do the same.
"Given the close working relationships employees have with their immediate team, a manager acts as a role model for how the organisational strategy and values should be exemplified," said Jessica Ang, Regional Head of Corporate Brands Management, APAC at PERSOLKELLY.
Teams whose values matched their manager would see increased employee satisfaction and productivity, cited 49% of respondents.
On the other hand, there is a risk of workers disengaging if their manager does not share the corporate values and leaves the team, with 37% of respondents agreeing that staff may feel disconnected to their organisation's values.
"Organisations who can align the values of its managers with its own corporate values will ensure cultural consistency across the business," Ang said. "This will also help dissuade its top talent from following suit if their managers choose to move on and sustain its productivity and bottomline benefits."
"The organisation's senior leaders must be responsible for building a strong and enduring culture based on corporate values. Organisations should invest in training for their leaders, alongside aligning its policies, processes, and systems, to ensure these all reflect its corporate values."
According to the survey, team spirit was the key reason why employees put a premium on their manager's values.
One in two respondents cited the need to fit into their team culture and feel a sense of belonging, while 45% wanted to be part of a harmonious and productive team.
Workers in the banking and financial services, legal, and high tech/IT industries placed the greatest emphasis on the values of its managers, with more than 60% in agreement.