Asian employees do not value benefits offered by their employers, according to a new study. Here's how to improve your benefits plan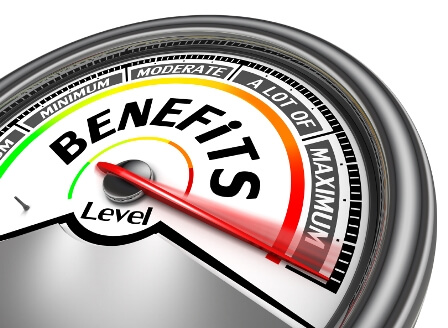 A new study conducted by
Mercer
Marsh Benefits found that 71% of employers either do not communicate or only communicate once a year their benefits plans to employees.
Thus, causing more than 80% of employees surveyed to not appreciate the benefits on offer.
The significant disconnect between what employers are willing to give and how appreciative employees are is due in part to HR teams lacking any clout in decision-making.
Seventy per cent of HR practitioners surveyed said they have 'limited decision-making power' while 34% said they only receive 'minimal support from management teams on benefits'.
According to the report, 2016 Benefits Under The Lens Survey, there are three areas HR can address to bridge this gap.
'Navigating without a road map'
Most employers are willing to create a benefits package for their company but they also struggle to define which strategies would resonate with their employees while 89% of respondents said they lack resources and another 81% said they difficulty demonstrating ROIs.
Inadequate brand or communication strategy
In their study, Mercer Marsh said that employers claim to brand their benefits but upon closer scrutiny, most don't understand how branding works.
"Employee benefits cannot be a tool for attracting and retaining talent if they aren't understood or appreciated by current or prospective employees," said
Liana Attard
, Mercer's consulting leader for Asia, Middle East & Africa.
"Without a brand that resonates with employees and a strong communication, strategy, the value of benefits is diminished and gives employers little chance of achieving their top benefits objective of increasing employee satisfaction and appreciation."
'Lack of data analytics'
The study found that most employers were not using proper data analytics to gain insights into the workplace despite collecting a variety of data.
A third of employers do not measure the value or ROI of their benefits at all and 66% said it was the lack of availability of data as the main reason as well as accessibility (54%), credibility (46%), and lack of resources, skills, and investment in HR (41%).
They also suggested 'four pillars' employers can use to structure a more comprehensive and successful benefits strategy:
1) Adaptability, sustainability, and affordability
2) Differentiation and innovation
3) Analytics and metrics
4) Branding and communication
"The survey finds forward-thinking employers are looking for ways to differentiate themselves to gain a competitive advantage in the war for talent," said Attard.
"Shifting focus to a more goal-oriented strategy that spans the four pillars via establishing a clear road map and leveraging available data is a good starting point."
Related stories:
Incentives: Cash or sense of purpose?
Why you should treat your employees like your customers
What are the compensation and benefit trends in Singapore?