What benefits are start-ups offering that corporations might need to watch out for?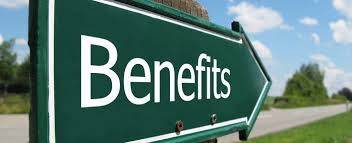 "Compensation and benefits have been modest in Singapore, and this is still the main reason employees seek their next move," Lynne Roeder, Managing Director, Hays in Singapore, told HRD.
However, as competition for talent intensifies in Singapore, companies are having to increasingly offer all-round compensation and benefits packages in order to compete, Roeder said.
Salary increases are still key when it comes to top talent: "We see a general trend for talent - in top areas of hire, including audit, risk, compliance, life sciences and IT - commanding higher salary increments when moving jobs," Roeder said.
And pay increments are not just happening when workers change jobs.
According to the Hays Asia Salary Guide 2016, 51% of employers in Singapore provided a salary increment of 3-6% in the last review conducted, and 47% intend to do so in the next review.
Compensation aside, there are a range of other benefits that employers are using to attract and retain talent.
These include flexible working options, such as flexi-hours or the ability to work from home - which are becoming particularly prevalent as employees place more and more importance on finding the right work-life balance.
Free meals, transport, gym membership and healthcare are also common benefits in Singapore, particularly in larger multi-national corporations, Dominic Salomoni, director, Commerce, Robert Walters in Singapore, told HRD.
Offering company shares to senior employees is becoming more common among bigger firms in Singapore.
"Share options are sometimes offered for senior roles, such as director or c-suite, typically by listed multi-nationals as a long-term incentive plan in order to incentivise senior employees to stay with the business and retain key talent," Salomoni said.
Looking ahead, large corporations may have to compete with the lure of high-risk high-reward benefits being offered to employees by start-ups.

Companies including Airbnb and Pinterest are leading a trend among tech-start ups to give employees shares - as well as controlled opportunities to sell them - according to a recent New York Times article.

Private companies sometimes offer share options based on the company being sold or listed at a future date, Salomoni said.
"Sometimes, start-ups will offer equity in the business for a cash injection/investment at an early stage in the companies' development and often entrepreneurial individuals look for such opportunities as the returns can be high," he explained.
"Likewise, the returns can be low if the company isn't sold or profitable in the future."