The latest HRD Employer of Choice survey reveals how local firms are helping staff integrate their personal and work lives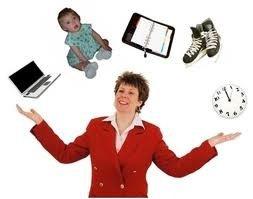 Given the recent news that more vacation time motivates Singapore employees the most, HRD's Employer of Choice showed that striking the right work-life balance also helps keep employees motivated.

The Employer of Choice survey showed that 69% of employees believe that their employers help them achieve work-life balance in big and small ways.

But as Iain Hopkins, editor at HRD, pointed out, "The term for Employers of Choice should perhaps be 'work-life integration.' This subtle redefinition is due to the ongoing intrusion of work into personal life. Employees are expected to be 'on' and contactable long after 9-5."

While constantly being 'on' may seem counterproductive to creating a balance, it actually meant that some employers revised their benefits and incentive packages to accommodate the shift in business models.

Some adjustments companies have made included "non-monetary on-site benefits for staff [and] flexible work arrangements."

One respondent pointed out their employer's practice of allowing employees to go home early on Fridays while another cited their office policy of allowing employees to work from home, should a family emergency arise.

The easy access to technology was also cited by some respondents as clear signs that their employers are advocating for work-life balance, as mobile apps allow them to do their work on-the-go and check emails offsite.

So too with access to proper healthcare. Some respondents believed that health-related benefits supported these efforts.

Chan Yit Foon, SVP of HR for Marina Bay Sands, enumerated several policies the company has put into place: "The company goes the extra mile to create a second home for our team members. Our Heart of House, the expansive area where majority of our workforce is based, is a mini-city complete with a 24-hour convenience store, an AXS machine, ATMs, a sleeping room with beds, and a Healthcare Centre that provides attentive medical services. In order to encourage a healthy lifestyle outside of work, we also organize after-work social activities for team members, such as cooking classes, health and wellness workshops."

Because of these programmes, Marina Bay Sands came out the winner in this sub-category in the annual HRD survey on Employer of Choice while Cigna and KornFerry Futurestep came out second and third.