New research reveals the number one way HR can inspire employees to do more in the workplace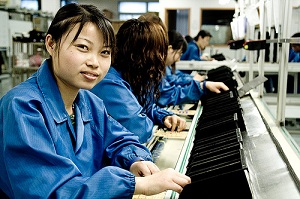 There's more than one way to motivate your employees – but according to one recent survey, Singaporeans are especially motivated by more vacation time.

In a report by Singapore Business Review, 42% of 1,000 Singaporeans surveyed said "they are willing to shift jobs if it meant getting more vacation."

The survey was conducted by Fiji Airways and also found that 37% would be willing to switch industries, while 44% would consider retiring earlier if it meant more time for holidays.

Another 26% of respondents said they felt that general stress was "the biggest barrier to their happiness."

Christopher Cheok, author of Achieving Happiness in Singapore, weighed in on the issue and said that the fast-paced way of life in the city can easily cause mental and physical problems to an already stressed worker.

"With demanding workplace environments with long work hours, Singaporeans face a lot of pressure, overwhelmed with multiple sources of stress on a daily basis. Consistently high levels of stress rob people of feelings of happiness and well-being," he said.

Thus, the desire of workers to have more vacation time.

In a separate article, Jeff Hough, director of workforce training at Idaho State University, said that, "HR professionals have the power to create highly-motivated employees."

Hough emphasised that a 'magic moment' of motivation is unlocked when leaders and employees work together to identify individual motivators that would make the workplace become "the place that people go because they want that feeling that keeps them coming back."

Even if that means—as is the case in Singapore—offering more time away from the office.