Company pleads guilty to charge under the Workplace Safety and Health Act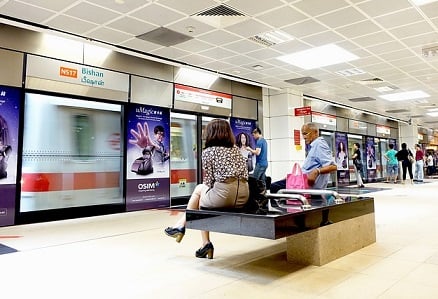 A district judge has levied a $400,000 fine on SMRT Trains over "systemic" safety lapses that lead to the deaths of two trainees in a train accident.

SMRT pleaded guilty on Tuesday to once charge under the Workplace Safety and Health Act for failing to take measures necessary to ensure the safety and health of its employees who were at the tracks during the accident.

On 22 March last year, trainees Nasrulhudin Najumudin and Muhammad Asyraf Ahmad Buhari were fatally hit by a train travelling between Tampines and Pasir Ris MRT stations.

They were part of a team sent to the train tracks during traffic hours to investigate a possible signalling fault. SMRT admitted after the accident that maintenance staff had not followed safety procedures, Channel News Asia reported.

Safety procedures required the group to take a designated train to the worksite. But the team's leader, assistant engineer Lim Say Heng, led them onto the tracks without warning incoming trains. He also failed to obtain the necessary approvals to impose what is known as a "0/0 code" to prevent trains from freely entering the tracks on which the team was working, the report added.

District Judge Chay Yuen Fatt said SMRT's "failures were fundamental and serious."

"It was also highly disconcerting and aggravating that the failures were systemic and had occurred on many levels and that, at the very least, SMRT ought to have known of these failures, even if it did not in fact know of them," he added.

In a statement released after the sentencing, the Ministry of Manpower (MOM) said SMRT has failed to ensure that procedures practised by employees on the ground were duly audited, documented and disseminated. "This resulted in an unsafe workplace that eventually led to the death of two of its employees." said the MOM.

"The stiff sentence imposed serves as a deterrence against companies that do not exercise sufficient diligence in implementing a workplace safety and health management system."

According to MOM statistics released last month, the workplace fatality rate remained at 1.9 per 100,000 employed persons while non-fatal injuries increased by 5.4% for 2016.