Non-fatal injuries increased by 5.4% in 2016 and the Ministry of Manpower is calling on employers to report certain workplace incidents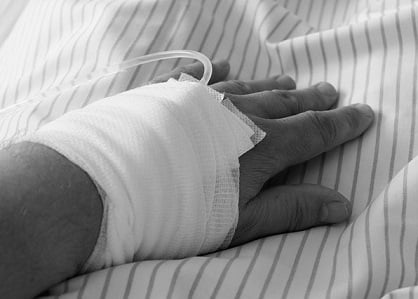 It is mandatory – and not voluntary – for employers to report to the Ministry of Manpower (MOM) any workplace accident resulting in an employee's death, or hospitalisation for at least 24 hours, or medical leave for at least three days.
Such guidelines fall under the Workplace Safety and Health Act and Work Injury Compensation Act, Minister for Manpower
Lim Swee Say
said on Monday. He was responding to a question by MP
Louis Ng Kok Kwang
on whether the Ministry will consider requiring immediate reporting by doctors to the Ministry when such reportable accidents occur.
Lim said it is an offence for employers not to notify MOM of the reportable accidents. "MOM has taken enforcement actions against errant employers for persistent late reporting of minor injuries after repeated reminders, or delayed reporting of a serious work injury." Seven such employers were taken to task since 2014.
Currently, injured employees, their dependents and representatives, as well as doctors, can submit an incident report directly to MOM online or in person if they are concerned that the employer may not report the accident, Lim said.
According to MOM statistics released last week, Singaporean fatal injury rates remained stable while non-fatal workplace injuries increased in 2016.
The workplace fatality rate remained at 1.9 per 100,000 employed persons while non-fatal injuries increased by 5.4%.
Most workplace injuries involved crushing, fractures and dislocations. Amputations were the second most common injury, with 143 workers suffering from complete loss limb in 2016.
The construction industry remains the most dangerous industry in Singapore, accounting for half of all of the nation's workplace fatalities.