The former army officer uses a military analogy to sum up his leadership style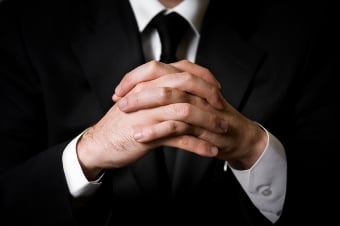 Early this year, we broke the story of SMRT appointing ex-soldiers in key leadership roles. Albeit being common practice at Singapore's main transport operator – SMRT has a history of hiring former military personnel into its top rank – one might wonder how it would affect staff management practices.
Speaking to media last Friday (16 November), current CEO Neo Kian Hong used a military analogy that suggested his leadership style. Neo replaced Desmond Kuek on 1 August for SMRT's top role. Both leaders were former chiefs of defence at the Singapore Armed Forces.
"In some militaries, they use this term – 'there are no poor soldiers, there are only poor leaders'," Neo said. "This is a team sport. The whole organisation is required."
Neo inherits all the issues associated with the embattled organisation, including Kuek's outgoing insinuation that SMRT had "deep-seated cultural issues".
Neo was quick to deny the accusation and stressed that he will use a hands-on approach to engage staff.
"I've been walking the ground for some months now and I've seen very enthusiastic people, very hardworking people," he said. "I don't agree with the term 'deep-seated culture', because that's not my experience when engaging with the ground.
"If we are able to give them the tools, if we are able to support them to do their work, if we're able to get them to see the bigger picture that they are actually appreciated… I'm quite sure that the people will perform."
Neo makes it a point to visit staff working in the MRT tunnels two to three times a week. It has helped him better understand their experience as you get to "know exactly how it feels" working the night shift in the dark tunnels.
The CEO has been "on the ground" from day one of the tough job, having written a short note to staff that he was "happy to be part of the team".
Channel News Asia reported that he has even gone to the extent of selling his car and commuting to work to personally understand what commuters face daily.