HR transformation has dominated 2018. HRD finds out what's hot and what's not in the age of disruption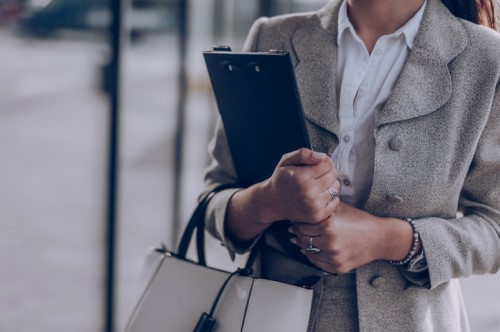 HR transformation has been one of the most discussed and anticipated changes in the age of digital disruption. The rapid advancements in technology and changing business models are shaping a new world of work, coupled with evolving talent needs.
HR is thus thrust into the centre of it all and tasked to drive the change. Alight Solutions talked to top organisations in Asia Pacific to explore the quest for a "low effort, high impact HR", which is an agile approach to transformation geared towards reducing the transactional burden of HR and creating value through a focus on outcomes that matter to both the business and talent.
In the second edition of Alight's APAC State of HR Transformation study, they looked at six trends that have surfaced over 2018 and will continue into the new year.
1. HR services and technology will be critical for future readiness in program design, execution and governance
The study found that organisations with a clear HR service delivery model and HR technology strategy are truly ready to drive agility in HR. These organisations are five-fold more confident on program design and execution and are twice as productive.
In addition, taking action to drive HR effectiveness leads to a sharper focus on strengthening service delivery. Nearly seven out of ten HR practitioners from the study are planning to upskill competencies of their HR team, implement technology to better support talent management, as well as overhaul their employee experience to align with digital expectations.
2. HR's role continues to gain importance as a key facilitator of change. However, capability gaps and lack of collaboration are holding HR back
Two-thirds of the respondents have a solid line to the global HR team, demonstrating a strong control on transformation and resource deployment.
Also, three-fourths of the organisations plan to increase spending on HR capability development. Themes of interest to them are analytics, digital savviness and change facilitation.
Collaboration across key HR roles is thus becoming important to achieve success on outcomes and improving programs.
3. HR service delivery is on its path to maturity in APAC
Two-thirds of the respondents have a well-defined or a fully-defined HR service delivery model. This is an increase from the 2016-17 edition of the study pointing to the growing relevance of HR operations.
The study also found as mature organisations think of greater integration and apply outcomes-based thinking, user experience and analytics form the guiding principles that define their HR service delivery model.
4. Automation and AI are expected to see strong adoption in the coming year
80% of the study's respondents are already evaluating AI and automation use cases and building scale for future investments. As is the case with future readiness, organisations with a clear HR service delivery model and HR technology strategy are three times more likely to be in the advanced stages of their tech adoption processes.
Process automation, machine learning and chat-bots are also likely to see the maximum growth when it comes to robotics adoption in APAC. The functional areas with the maximum impact are likely to be payroll/benefits administration, learning administration, reporting/analytics and talent acquisition.
5. Satisfaction with HR tech is taking a dip. HR needs to step up its evaluation and adoption game
Organisations in APAC are struggling to get value out of HR platforms they have invested in. Only 45% of the respondents say they are either highly or somewhat satisfied with their HR technology.
Over 60% of the respondents plan on making or evaluating new investments over the coming 12 to 24 months. While nearly 50% agree that HR-led decisions on technology are key to driving success of HR tech investments.
Additionally, consolidation of HR platforms is on the rise in APAC. Selection of platform partners will be increasingly anchored around user experience, configurability, analytics and pace of innovation.
6. Analytics is key to guide the agile journey
Two-thirds of organisations plan to implement more robust people analytics in the coming 12 to 24 months, primarily to solve issues relating to performance, capability, productivity and retention.
The lack of consolidated data, the capability of current HR teams and the ability to link analytics to business outcomes are the top issues organisations are trying to address. Hence, to drive business outcomes governance for agility must go beyond the basic HR leadership meetings, and focus more on critical decisions regarding fiscal discipline, risk management and policy creation.
To read about the trends and more on APAC's State of HR Transformation, click here.