They're partnering with IMDA and local schools to get the workforce ready for emerging technologies like 5G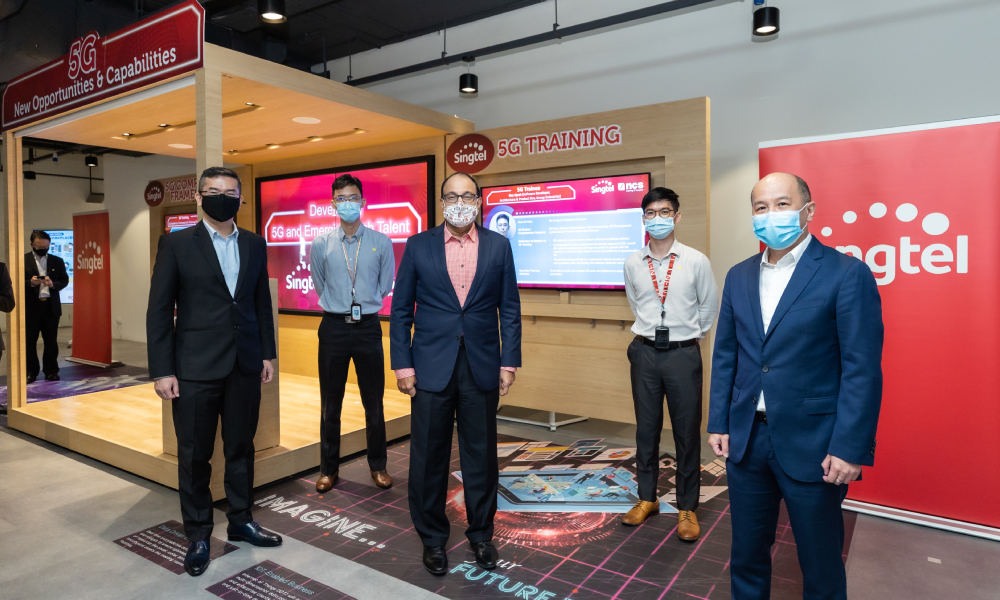 Photo credit: Singtel
Singtel has announced plans to attract and develop more than 500 tech talent in Singapore over the next two years.
They've partnered with IMDA (Infocomm Media Development Authority), National University of Singapore (NUS) and Singapore Polytechnic (SP) to build capabilities in managing the city-state's 5G network, as well as IoT, cloud engineering and data analytics.
The initiative will provide eligible candidates with structured training and courses, coupled with real work experience with Singtel. IMDA's TechSkills Accelerator Company-Led Training (TeSA CLT) programs will also offer support by training associated roles such as software developers.
Read more: Grab-Singtel consortium to recruit 200 tech talents by 2021
NUS and SP, as IMDA's appointed 5G and Telecoms Program Manager (5G & Telecoms PM), will support Singtel and the rest of the industry by developing 5G-related training courses and academic programs as well as collaborating with other institutions of higher learning (IHLs).
Some of the available courses and postgraduate programs will allow candidates to get credits that will count towards an academic qualification such as a master's degree. They will also work with IHLs to provide hands-on training opportunities through 5G research laboratories and facilities set up in collaboration with Singtel and Ericsson.
Singtel will be focusing its hiring and training in Singapore in core areas such as:
5G network engineering
Digital services
5G product and platform development
Application development
Advanced analytics
NCS, Singtel's wholly-owned subsidiary, will also be looking to grow talent for emerging technologies via NUCLEUS, its five-year career development program targeted at grooming specialist and professional ICT talent.
Read more: DBS unveils in-house digital academy
"In order for Singtel to capture new digital growth opportunities and drive digital transformation across industries, we have to pivot our workforce and pivot fast," said Yuen Kuan Moon, group CEO at Singtel.
"Having embarked on reskilling our existing staff, we are now hiring and training new employees on the job in 5G and emerging technologies. The learning gained from academia will complement practical on-the-job training in our workplace to build the critical competencies needed to help transition enterprises to a digital economy."