'We're now in a stage of heightened alert'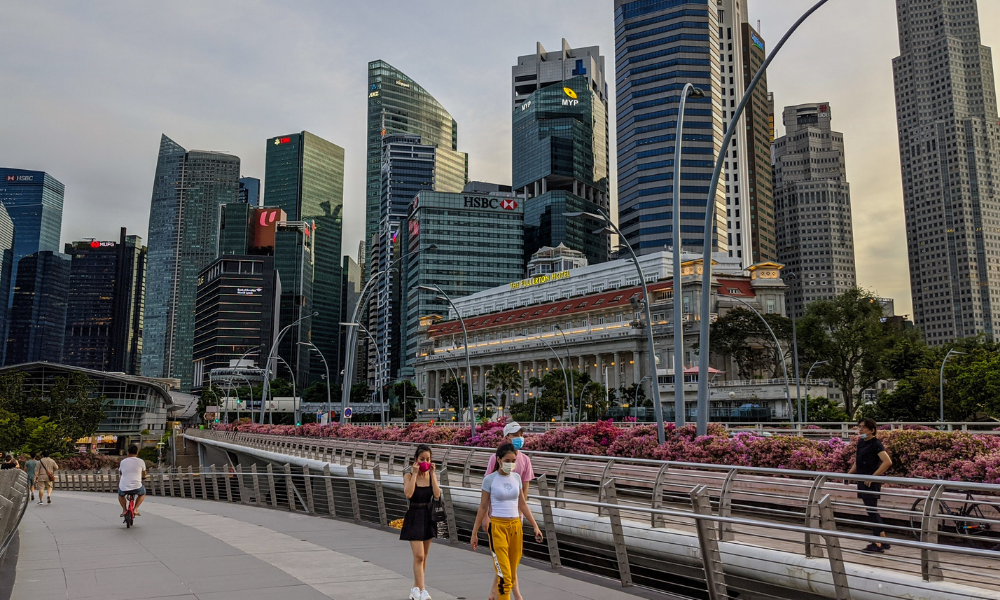 Singapore will face a further tightening of restrictions amidst a new wave of COVID-19. The virus taskforce today (May 14) announced new rules that will take effect from Sunday onwards. The updated measures comes just a week after a return to Phase 2 of COVID-19.
READ MORE: Singapore forced back into 'phase 2' of COVID
"We strongly encourage everyone to stay home as much as possible, go out only for essential reasons," Minister Lawrence Wong said in a press conference. He added that the taskforce will do a review of the ongoing situation two weeks after the new measures go into force. They will then adjust the measures accordingly.
"We are in a stage of heightened alert," said Minister Gan Kim Yong. "I would urge everyone to be vigilant and minimise unnecessary social interactions."
Below are several measures under the updated Phase 2 (Heightened Alert). They will take effect from May 16 to June 13.
Social gatherings to be capped at two people per group. Households can only receive two visitors per day. This is down from five people per day.
Work-from-home to be the default arrangement as much as possible.
Indoor "mask-off" activities, such as dining in restaurants, gym sessions, and spa treatments are prohibited.
Only takeaway and F&B delivery options will be allowed.
Event sizes will be reduced, with additional safety requirements. Up to 100 people may be allowed with pre-event testing, and up to 50 people may be allowed without pre-event testing. Unmasking is not allowed for speakers and performers.