HRD reports on the latest hiring trends for HR professionals in Singapore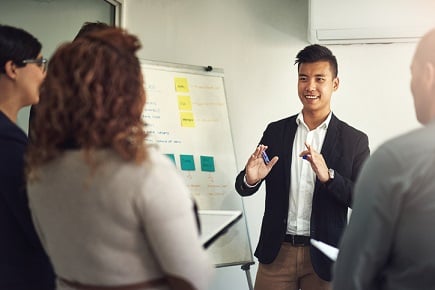 Last year's predicted economic growth for Singapore in 2018 has led to a steady demand for HR professionals throughout the year. Here's a breakdown of the trends, according to Randstad's Q2 2018 report on HR talent trends in Singapore.
HR leadership
According to Randstad's Q2 report on Singapore's HR talent trends, large American and European companies expanding their global footprint in Asia Pacific (APAC) have made several key hires for senior-level HR management roles at the vice president or director levels.
These senior HR leaders were hired to strategise the company's human capital plans and lead several HR teams within the region.
On the flip side, companies with a smaller workforce sizes were more likely to employ more functional-focused senior HR managers to lead the local team.
Talent acquisition
There was also an increase in demand for in-house recruiting roles as companies invested more to develop internal HR capabilities. Candidates with strong stakeholder management skills and who are experienced in building a strong employer brand were highly sought-after, with some receiving multiple job offers.
C&B
With a rapidly growing online customer base, companies needed to re-create their compensation and benefits (C&B) models to ensure that their sales staff in both e-commerce and brick-and-mortar are fairly incentivised and rewarded.
Companies actively hired senior C&B professionals who are commercially-focused and experienced in developing multiplex compensation structures.
HR contracting roles
Companies that want to have a competitive advantage in today's fast-moving market environment will need an agile and flexible workforce that is both prepared and capable of addressing challenges quickly. In addition to financial institutions and technology companies, organisations in logistics, industrial and engineering are also becoming more open to having a flexible workforce.
We saw companies hire more senior HR contractors to consult on new transformation projects, mergers and acquisitions or to fill interim roles such as project management or maternity covers.
Even as contractors, HR professionals are expected to take on a business-partnering role and are generally responsible for advising the management teams on human capital strategies and performance. Influential and data-driven HR practitioners who have strong consultative skills were therefore highly sought-after.