With the growing adoption of HR tech, how do employers view HR's 'human touch' in things like recruitment?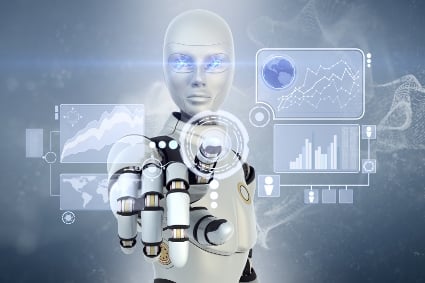 Despite the widespread adoption of HR tech, many business leaders indicate they still want a human touch for critical moments during the recruitment process, according to Randstad Sourceright.
Based on a survey of more than 800 human capital leaders, Randstad Sourceright's Talent Trends research found that when it comes to tasks such as searching for talent, half (51%) of employers believe initial screening should be mostly or completely automated.
Similarly, the same percentage feel that automation is useful for tracking HR data/metrics and for the creation and management of HR analytics.
However, talent leaders still value human interaction because they say a personal touch at certain points in the recruitment process keeps candidates engaged. The top three functions employers believe benefit from a personal touch include shortlisting candidates by video interviews (28%), scheduling interviews with candidates (27%), and managing talent communities and engagement (26%).
"There has never been a better time for employers to explore the possibilities that technological innovation can bring to their recruitment processes," said Michel Stokvis, managing director of Randstad Sourceright's global Talent Innovation Center.
"It is now so much easier to source and screen talent, but at the same time there's an added level of complexity. This requires companies to consider the overall hiring experience, and more specifically to determine the best mix of tech and touch to improve recruiting outcomes."
No matter where employers come down on the tech versus human touch divide, 65% believe that the candidate experience will be positively enhanced by the continued advancement of HR technologies, and that these new tools will free up recruiters to focus on more knowledge-intensive work.
The Talent Trends research, which surveyed leaders in 17 countries, also found that while the US is adopting talent technology at a rapid rate, second only to Sweden, when it comes to tech readiness, the US has slid in global rankings. It now ranks below Sweden, the UK, China, France and Singapore, and just above Brazil.