Employers are concerned about cite city-state's "high cost of living"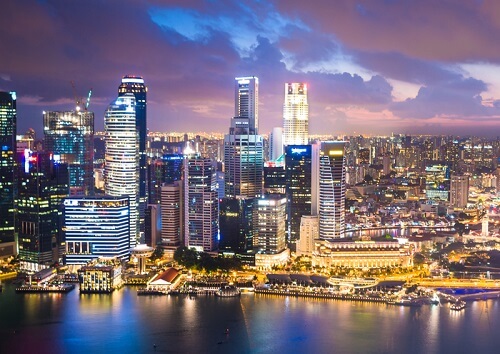 Singapore has retained its 4
th
place ranking among the top destinations where firms send their employees, according to research by Cartus, a provider of global relocation services.
The city-state was the highest ranking Asian country in Cartus' list. The US, UK, and Switzerland occupied the top three spots, respectively.
"Singapore is well established as a hub for services such as software and IT, business and financial services," the firm said. "Pharmaceutical and consumer products also have large populations of expats there, and a variety of benefits may explain this: prudent economic management, a thriving economy, low taxes and an efficient infrastructure are all very appealing to companies and their employees who live there."
Firms said that Singapore's "high cost of living" was one of the challenges faced by their assignees.
On a global level, most employees who relocated were males (76%). Results came from its worldwide client base in 2016, which approximately 163,000 corporate and affinity relocations in nearly 150 countries. Most of those who relocated are married with a partner, and accompanied by a dependent (44%).
Cartus said relocation "is alive and well," as 47% of companies expect international assignments to increase and 45% expect it to stay the same over the next two years. Cost control, visa and immigration regulations, and "mobility program/assignee tracking and reporting" were the top challenges cited by firms.
"T[]he containment of mobility costs is stated as the number-three reason (by 51% of respondents) for company-requested permanent relocation."
However, companies' emphasis on cost control is not as significant compared to the past six years, Cartus said. It observed a decrease of 26 percentage points in the number of firms who said their company's focus on cost control has increased from 2010 to the present.
"Though still a key focus, there are indicators that cost control is simply becoming 'business as usual'."
Firms said their overall growth strategy (71%) and an expansion into emerging markets (57%) were the top two reason for mobility growth in the Asia-Pacific (APAC) region. "This comes through in the types of mobility activity APAC respondents have seen the most growth in—short-term assignments, long-term assignments, extended business travel, and rotational assignments."
Related stories:
Do Asian women leaders feel trapped in regional roles?
Singapore remains Asia's best city