APAC continues to be an attractive location for expats, Mercer executive says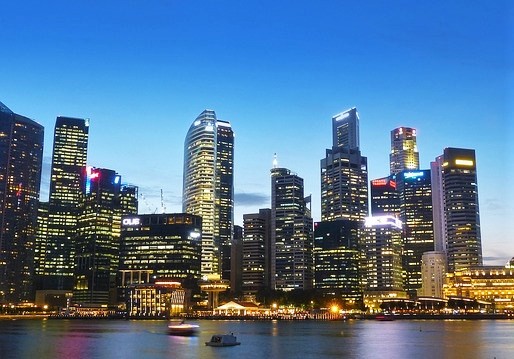 Singapore has topped all other cities in Asia with the best quality of living, according to a survey by global consultancy firm.

The city-state ranked 25th in Mercer's 19th Quality of Living survey, well ahead of Tokyo (47th), Kobe (50th) and Yokohama (51st).

Singapore moved up one spot from the previous year, as Mercer ranked it first in terms of infrastructure. The assessment looks at a city's supply of electricity, drinking water, telephone and mail services, and public transportation as well as traffic congestion and the range of international flights available from local airports.

"The success of foreign assignments is influenced by issues such as ease of travel and communication, sanitation standards, personal safety, and access to public services," said Slagin Parakatil, principal at Mercer and responsible for its quality of living research.

"A city's infrastructure, or rather the lack thereof, can considerably affect the quality of living that expatriates and their families experience on a daily basis… A well-developed infrastructure can also be a key competitive advantage for cities and municipalities trying to attract multinational companies, talent, and foreign investments."

Other Asian cities include Hong Kong (71st), Seoul (76th), Taipei (85th), Shanghai (102nd), and Beijing (119th).

Mercer also attributed Singapore's high quality of living to internal stability, the wide availability of consumer goods, availability and quality of housing, and low incidence of natural disasters, "to name a few."

"Economic instability, social unrest, and growing political upheaval all add to the complex challenge multinational companies face when analysing quality of living for their expatriate workforce," said Ilya Bonic, senior partner and president of Mercer's Career business.

"For multinationals and governments it is vital to have quality of living information that is accurate, detailed, and reliable. It not only enables these employers to compensate employees appropriately, but it also provides a planning benchmark and insights into the often-sensitive operational environment that surrounds their workforce."

Vienna, Zurich, Auckland, Munich, and Vancouver were the survey's top five overall cities, respectively. Among Southeast Asian cities, Kuala Lumpur (86th) placed after Singapore, followed by Bangkok (131), Manila (135), and Jakarta (143).

"Asia Pacific offers a multitude of cities with diverse cultures and living experiences. As businesses continue to invest in Asia Pacific to pursue its growth potential, the region continues to be an attractive location for expats looking to take short or long-term work assignments and to invest in their career," said Mario Ferraro, global mobility leader for Asia, Middle East and Africa at Mercer.

"Given the huge disparity in quality of living standards across the region and the rapid pace of change, more than ever employers need to be well-equipped to understand the local environment, infrastructure and the differences between locations, when relocating and hiring staff in the region," he added.