Her appeal for a lighter sentence due to her "inexperience" was met with a greater penalty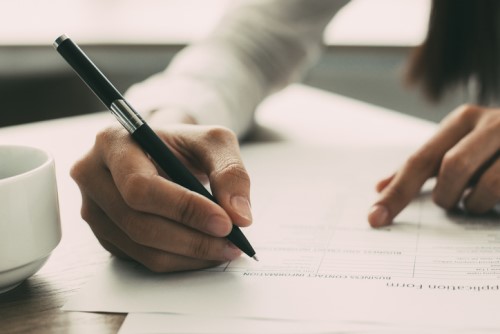 Last year a lawyer in Singapore was fined $10,000 for committing resume fraud.
At the Court of Appeal yesterday (22 January) her lawyer had asked for a lighter sentence for the 29-year-old as she was "young and inexperienced". The Law Society had requested the court "strike her off the roll" of qualified lawyers in Singapore.
Instead of a disbarment, Jaya Anil Kumar's lawyer had appealed for a suspension.
However, the judges ruled in favour of striking her name off due to her unjustifiable conduct. She was also ordered to pay the Law Society $5,000 in costs and disbursements.
"Any law student or young law graduate would know that forgery of documents is dishonest and a crime," they said. "Her conduct shows a consistent trend of resorting to dishonest means to try to get what she wants as a career."
In January 2018, Jaya was found guilty of falsifying her law degree certificate and transcript to improve her chances of getting a job at the Singapore Legal Service.
When she applied in January 2013, she submitted a genuine cert but submitted an edited transcript to reflect better grades. Her forgery was not detected, and she was granted a panel interview. However, she was not offered a job.
In October 2016, she applied to the same organisation with a fake cert and transcript. The court heard she changed her qualification from second class honours (lower division) to second class honours (upper division).
The Legal Service Commission then contacted her to do a background check, seeking her consent to ask the National University of Singapore (NUS) to check her class ranking. She declined.
She was also asked about the discrepancies found in her documents between 2013 and 2016. In response, Jaya emailed her genuine certs. Subsequently, the commission lodged a police report.
Channel NewsAsia reported that the Court of Appeal's judges closed the session saying that Jaya is not "irredeemably dishonest" but she "will have to re-order her young life, re-focus on what is truly important" before she can be reinstated as a lawyer in future.