Resume fraud is a growing problem for employers – can technology help HR departments detect false information?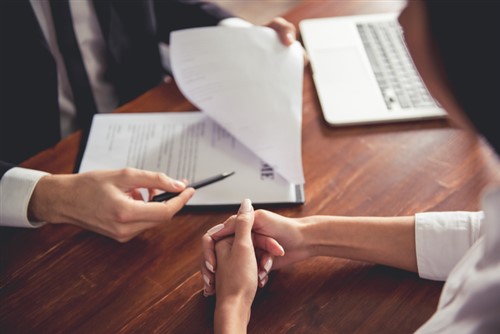 The practice of lying on resumes has become so common and most get away with it for years undetected – will HR be able to prevent this growing problem?
The recent headlining case of Samsonite's CEO resigning after being caught lying about his education background in his resume highlights that no job position is exempt from the practice.
Although rare, it was not the first time that a top-level leader was caught for padding their resume. In 2012, Yahoo's former CEO Scott Thompson was let go just four months into the job after it was found out that he had embellished his college qualifications.
A recent report by adzuna found that about one out of three job candidates have lied on their resumes, with 83% claiming their deceptions still have not been uncovered.
Almost half stated that their lie helped them secure a successful career. What's worse is 96% of lying candidates said they are prepared to repeat the offence.
"Just about everyone who's ever hired would have come across lies in a resume, which shows what a challenge verifying a candidate's history is for the entire HR industry," said Ryan Fyfe, HR advisor and director at WorkChain.io.
Adzuna's report also found that almost half of HR leaders admit to not always checking an employee's qualification. This is worrying as it could lead to a mismatch in skills and ultimately a bad hire.
"And, as we all know, when a wrong hire is made based on misleading qualifications the time and monetary consequences are significant," Fyfe added.
Fyfe is part of a team that offers a blockchain solution to the problem of resume fraud.
Using advanced blockchain technology, the workID system claims it can build the "world's first immutable" resume, checking out detailed information such as a candidate's full and part-time employment history, positions held, academic records, as well as payroll and leave records.
"In today's working world, employers stand no chance when it comes to trying to vet candidates," said Ivan Petrovic, CEO at WorkChain.io. "A line in a resume can be easily made-up and LinkedIn is unreliable because more than a third of people lie on their LinkedIn profile."
"The technology the HR industry currently relies on has become advanced, but the underlying data behind it still lacks trust and can be easily manipulated. And that's why we see such a high number of lies told on resumes, including the high-profile case of Samsonite."