While companies around the world are shifting to more flexible and remote work arrangements, Singapore employers lagging behind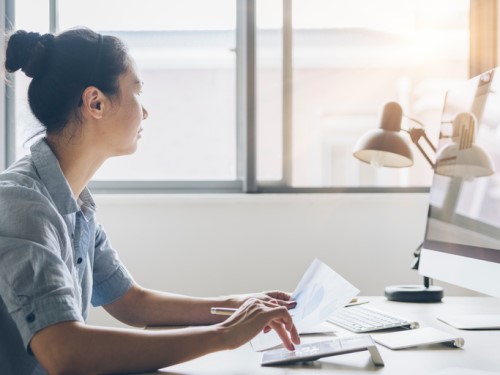 Singapore employers have been the slowest globally to adopt flexible working arrangements, according to software company Condeco.
Globally, about two in five employers surveyed by Condeco offer staff the option to work from home, on the move or from multiple locations.
In Singapore, however, only a third of companies reported staff working flexibly or remotely.
The US and Australia are leading the pack globally, with over half of US companies seeing a majority of staff working flexibly. In Australia, the proportion stands at 43%.
A positive finding is that Singapore companies are more likely to offer flexible working options, compared with global firms – 3% of companies in Singapore don't offer flexible working at all; the figure stands at 7% globally.
Unsurprisingly, the study also found that younger workers now entering the workforce are more likely to push for flexibility in their workspaces and remote working.
"This report demonstrates how the modern workplace is changing," said Peter Otto, product strategy and design director at Condeco.
"Flexibility and remote working are increasingly important to today's workers. Singapore has been slow to adjust to these changes and that could hold back companies that are trying to recruit the best international talent or collaborate with firms abroad."
The shift to flexible and remote working puts more emphasis on meetings to coordinate teams, who may be spread across a wide area but still need to be in close communication.
This is highlighted by the finding that workers are more likely to feel that there are too few meetings, rather than too many.
Two-fifths of business leaders worldwide report an increase in video conference meetings, as teams coordinate over long distances.
In Singapore, 54% said they had seen an increase in video conferences – almost double the figure for Australia (28%) and higher than the US (47%).
Also, just over one in 10 respondents had negative feedback about the quality of meetings. Particularly, staff in Singapore and Germany were most satisfied with meeting quality.
"Meetings have a bad reputation as time-wasters but it's important that companies understand that this is not necessarily the case. Effective collaboration is essential for the success of every organisation," Otto said.