Corporate giving culture is still weak in Singapore, with concerns around manpower persisting as a barrier to its promotion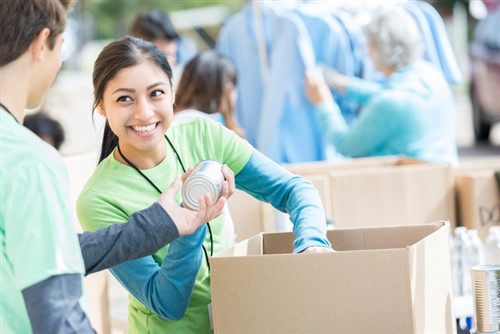 Corporate giving culture is still weak in Singapore, with business needs taking priority and standing in the way of the promotion of volunteerism and philanthropy among professionals, finds a study by the National Volunteer & Philanthropy Centre (NVPC).
About 52% of companies currently have a culture of 'giving back to the society' and a further 31% are keen to start, which could grow Singapore's corporate giving rate significantly.
However, many potential givers hold back from giving due to concerns around staff, resource and time limitations. If these and other barriers can be removed, potential givers can become active givers, contributing to a wider, more diverse giving ecosystem in Singapore.
Potential givers showed a higher preference for hands-on and skills-based volunteering than existing givers, as well as a greater inclination toward niche causes such as animals, the environment, the terminally-ill, and inmates and substance abusers.
The survey also found that companies that succeed in giving back are those who integrate "purpose into profit": 64% of the companies that give have found ways to integrate giving into core business functions such as staff development and by using volunteer activities to cultivate staff's professional skills.
Companies surveyed found that strategic giving can also be aligned with business goals. For example, 43% of giving companies that engage in volunteering are motivated to do so as it supports their company's mission or business model, while 66% do so as part of employee-related factors such as team building, talent development and recruitment.
By nurturing a giving culture in the company, perceived barriers to giving, such as a lack of time or limited manpower and resources may be removed because of shifting mindsets.
For instance, findings show that some industries with a small number of employees such as real estate and business services, and transportation and storage, have employee volunteerism rates that are on par with those with larger employee pools. This suggests that resource constraints (such as manpower) are not always insurmountable.
A corporate giving culture could also encourage more staff to utilise pro-giving policies such as paid volunteer leave. While 30% of the companies that engage in volunteering have paid volunteer leave policies, the median utilisation rate stands at only 25%.
"Many of these barriers identified, and the low utilisation of paid volunteer leave, suggest a need for leaders to drive shifts in perception and organisational cultures," said Jeffrey Tan, director for knowledge and advocacy at NVPC.
"For instance, in a climate of economic uncertainty, organisations can investigate more sustainable ways of giving such as volunteerism or procuring goods and services from non-profit organisations."
Melissa Kwee, CEO at NVPC added that it is in the hands of CEOs and leaders to "walk the talk and drive meaningful change" as corporate philanthropy and volunteerism in Singapore needs to be more regular. This, she said, can only be driven right from the top of the organisation.