Singapore-based Tan Su Ching says employers should make a genuine commitment to give back to society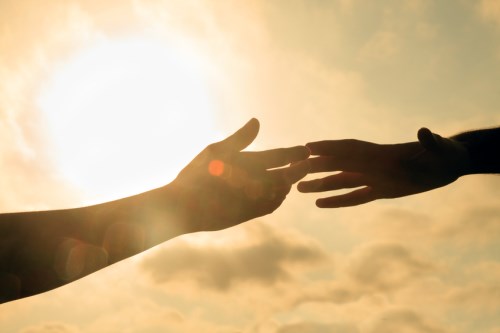 A leading HR head has urged other employers to make a genuine commitment to CSR, saying it will benefit not only the organisation but society as a whole.
"Our management believes that in life it's not all about business, but the people," says Tan Su Ching, head of HR with vehicle leasing firm Goldbell.
"The definition of people doesn't stop at our customers or employees, but also refers to the society that we live in and the community that we're serving in as well."
The firm is passionate about giving back to society and established the Goldbell Foundation, which sets aside funds to support meaningful philanthropic causes.
Known by the acronym GOLD, which stands for Going Green, Opening Opportunity, Living Life and Delivering Dignity, the foundation supports a number of organisations including Food from the Heart, SportCares Foundation, ITE College West and the Garden City Fund.
"We also believe that our contribution doesn't necessarily have to be only monetary; in fact, time is the greatest gift you can give someone because when you give your time, you are giving a portion of your life that you will never get back and is therefore even more meaningful," says Tan.
Supporting the society, he says, also has an impact on the workforce and wider organisation.
"It helps to reinforce a right culture within the organisation, to cultivate empathy within every individual, to help put things into perspective where one can be appreciative of what they have and be willing to lend a helping hand to those less fortunate," he tells HRD.
Employee volunteerism is also common in the company and Tan says colleagues often come together outside of their usual work responsibilities to support causes they're passionate about.
"Not only has this created meaningful ways for our employees to engage with each other outside the normal work environment, it has also increased productivity through the boosted camaraderie among employees who have got to know each other better across our different divisions," he tells HRD.
"All in all the feedback has been very positive and heart-warming, and reinforces our values and culture of a caring and cohesive Goldbell family."
While Tan says employers shouldn't be obligated to give back, he does say they would reap the rewards of doing so – as long as it's a genuine effort.
"It should not be obligatory, neither should it be a posturing move to pay lip service to what has become a politically correct business practice or a marketing gimmick," he tells HRD.
"Giving back to society is about making a commitment to wanting to make a real difference to community and causes, it is also a long-term commitment to making a difference, which does not happen overnight," he continues.
For those who are not yet involved in any CSR initiatives, Tan has one message.
"Giving back has to be a sustainable effort, it always helps no matter how small the effort, it always has to start somewhere and there's always a first time for everything," he says.
"If you do not try, you would not know how much your help means to others by just investing a little time and effort. Creating a responsible, caring workforce culture can only have a positive impact on the business, which will in turn attract employees, business partners and customers who respect and share the same values."
Related stories:
CSR guru offers golden advice
Inside IBM's "life-changing" CSR initiative