A member of parliament urges the Ministry of Manpower to encourage the compassionate practice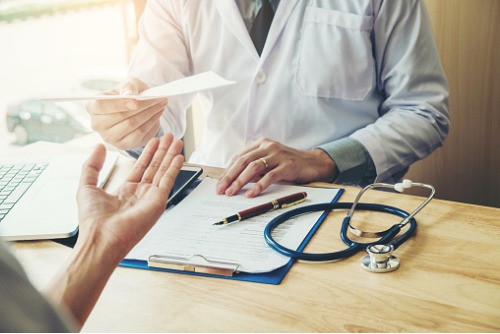 The Singapore government should encourage employers to allow their staff to take up paid sick leave without submitting a doctor's note, said nominated member of parliament (NMP) Irene Quay.
Quay said it will reflect "a strong signal of trust" between employers and employees, and in turn increase accountability and morale.
She added that individuals who queue at clinics to get a medical certificate (MC) for common ailments such as the flu might worsen the situation.
"Apart from being unproductive and potentially spreading your contagion, being out and about would actually exacerbate your illness when you should be getting much-needed rest at home," she said.
"One may even conveniently ask for unwarranted antibiotics since they are already at the clinic, contributing to global antimicrobial resistance problems."
While there will always be a small percentage of individuals who will abuse the system, she said that the benefits would outweigh the "small number of abuse cases".
"In fact, even with our current situation, it is not difficult to get a day off from work by faking an illness to get an MC," she said.
Currently, to qualify for paid sick leave, employees must be certified to be unfit for work by a company-approved doctor or a government doctor. An amended bill under the Employment Act will ensure that employers recognised MCs from all doctors.
To prevent an abuse of compassionate sick leave system, she proposed audits and provisions.
She noted that several organisations have been allowing their employees to take sick leave without MC "for many years" and that the Act does not prohibit employers from doing so.
But she believes the Ministry of Manpower should "mandate it in the Act" so that the benefit can be more widely used, "rather than to let nature take its course".
Manpower Minister Josephine Teo responded that creating additional controls and audit systems to prevent abuse would simply add to business costs.
"As the Employment Act does not prohibit employers from [allowing sick leave without MCs], progressive companies are free to go ahead to offer this as part of their talent attraction and retention strategies," Teo said.