How are recruitment plans changing in light of the COVID-19 crisis?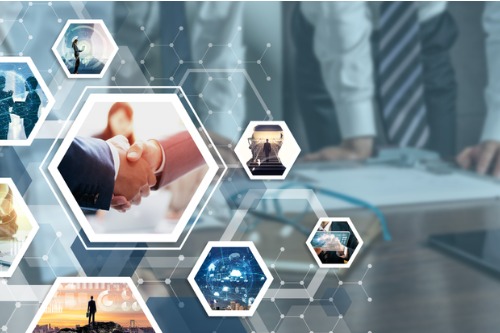 The talent acquisition landscape has changed drastically in the COVID-19 era, with recruitment managers employing new strategies and setting new goals in the next 12 months.
Hiring in a pandemic has made work stressful for most recruiters (61%) as employers switch priorities in this climate, a new Jobvite survey of 800 recruiters and HR professionals revealed.
With one in three companies decreasing their headcount and slowing down hiring, recruiters no longer put as much focus on improving time-to-hire or growing their talent pipeline as they did in previous years when the talent market was tight.
Read more: How has COVID-19 changed the face of recruitment?
Today, the most crucial hiring metric is the quality of hire. The fact that recruiters are struggling with a shortage of qualified candidates (58%) – particularly those who can help with business recovery efforts – proves this.
"Many of these shifts brought forth in 2020 will be here to stay, making it vital for recruiting teams to be equipped with the right systems, tools and channels to navigate this new reality and attract highly skilled talent," said Jeffrey K. Rohrs, chief marketing officer of Jobvite.
Top five recruiting priorities in the next 12 months, according to Jobvite:
Improving quality of hire (52%)
Increasing retention rate (24%)
Improving time-to-hire (23%)
Growing talent pipeline (22%)
Diversity hiring (22%)
Which application factors are most important to recruiters when considering a candidate?
Previous job experience (70%)
Employee referral (37%)
References (35%)
Read more: EQ: The new currency of COVID-19 hiring
Organisations are counting on internal hires (36%) and employee referrals (29%) as their biggest sources of high-calibre talent outside of the traditional job boards (27%), and they are highlighting the following elements in their postings:
Benefits and healthcare offerings (54%)
Equal opportunity employment (48%)
Salary (42%)
Advancement opportunities (41%)
Flexibility in schedule or remote work (37%)
Perks (36%)
More than four in five recruiters (83%) believe their organisations are at least "somewhat effective"
at enabling internal mobility, while three in five (62%) say at least a quarter of their job vacancies include internal talent in the candidate pool.
Meanwhile, 71% of companies have employee referral programs, but 65% of respondents have yet to participate in them.