The Singapore rig builder cited a 'disappointing' profits slump as main reason for job cuts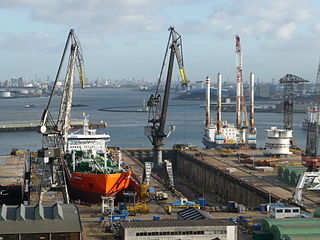 Singapore-based Keppel Corporation, known as the world's largest oil rig builder, recently announced that it has cut nearly 8,000 jobs due to a decrease in profits.

Keppel chief executive Loh Chin Hua said that they have slashed around 26% of their offshore and marine workforce over the past nine months up to September.

"Much of the reduction has so far been through natural attrition," he told Channel News Asia.

"However, we will increasingly also look into early termination of contracts and selective retrenchment in Singapore, in line with the drop in workload."

He also reported that senior managers have already taken a voluntary pay cut and plans are in place to "trim directors' fees as the conglomerate anticipates further cuts" as the oil industry struggles.

"Oversupply remains a key concern in the offshore market," he explained.

"With priority given to strengthening their balance sheets, the oil majors are expected to continue to hold back on offshore exploration expenditure."

Loh further reported that the group net profit in its offshore and marine business "plunged 93%" in the third quarter.

Earlier this year, Keppel also reported slashing almost 3,000 jobs, following on the heels of 13,900 job cuts in 2015.

"To ride out the current turbulence, we will continue to stay close to our customers, and focus on execution whilst rightsizing the organisation so that we can remain profitable even with a lower top line," said Loh.