An overwhelming majority are also converting temp staff to permanent employees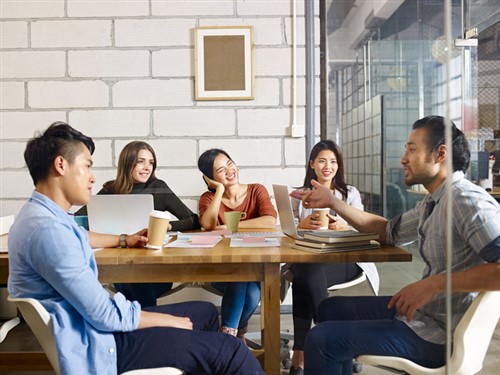 Despite the perceived instability associated with temporary work placements, recent research reveals a majority of Singapore's CFOs are actively extending permanent contracts to those in temporary/contract roles.
According to Robert Half's survey, more than nine in 10 (93%) say they would hire an employee for a permanent position who has been performing continuous temporary/contract work.
Additionally, more than eight in 10 (82%) would extend a permanent contract to a skilled employee who was initially hired on a temporary basis.
"The dynamic of the Asian workplace is gradually shifting with more employers embracing temporary staff," said Matthieu Imbert-Bouchard, managing director at Robert Half Singapore.
"While organisations engage temporary staff to enjoy the flexibility, it is also becoming progressively more common for managers to offer permanent positions to their existing temporary staff where the staff member has met or exceeded expectations and if there's an available opportunity."
The benefits of contract work
The benefits of contract work for employees have become more apparent, as according to almost two-thirds (65%) of CFOs, contract workers enjoy flexibility while still maintaining a healthy degree of job security, removing the stigma that some professionals have about the perceived instability of this type of work.
Avoiding prolonged recruitment processes is also a bonus, as more than six in 10 (61%) finance employers agree filling temporary positions quickly is of the essence when hiring contract workers.
Singapore employers are also fast realising the rewards of flexible staffing arrangements, as more than two in three (67%) say having a mix of both temporary and permanent employees is crucial to the success of their department/company.
Looking forward, the changing dynamic in the Asian workplace is set to continue as more than two-thirds (68%) feel contract workers are a key component of their department's long-term staffing strategy.