Residents are facing a curfew from 6pm to 5am throughout the long Easter weekend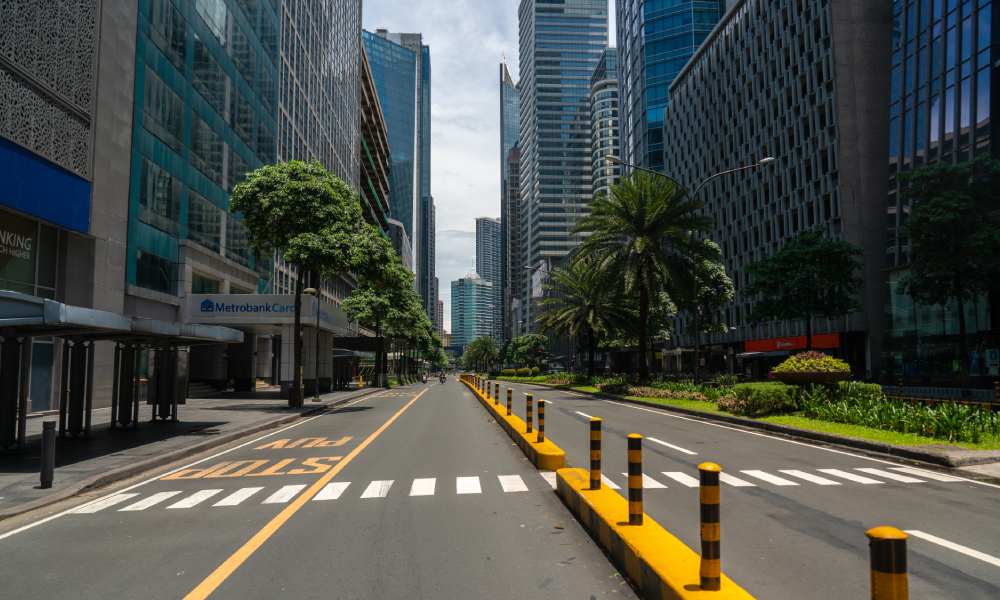 The Philippines government has imposed a stricter lockdown in Manila and several provinces following a spike in COVID-19 cases across the country. The lockdown will end after the long Easter weekend, on April 4.
Residents were ordered to stay indoors for the period as much as possible and currently face a daily curfew from 6pm to 5am. Only essential work and services will be allowed to operate. Those in non-essential industries are encouraged to work from home and attend virtual meetings. In-person sessions are strictly prohibited.
Also, only "essential travel" will be allowed in and out of the cities, announced Harry Roque, the president's spokesperson. Individuals "crossing zones" for work or business and going back home will be allowed to travel to and from the different areas.
"If you're going back home that's essential travel," Roque said. "All you need to do is show your ID to prove that you live there."
Read more: Almost all employees struggle with COVID-19 anxiety
Other groups of people allowed to move about include:
Essential workers
Healthcare and emergency frontline personnel
Government officials
Authorised humanitarian assistance workers
Those traveling for medical or humanitarian reasons
Those going to the airport to travel abroad
Despite this, there will be "no limit" on public transportation and it will run according to existing restrictions. Roque encouraged residents to take a bike or walk, reported the country's state news portal, Philippine News Agency.
Read more: MCO 2.0: How can HR support employees?
Impact on Easter weekend
The greatest impact of the additional rules will likely be felt by individuals and families celebrating Holy Week, a significant religious observance by Christians and Catholics. The majority Catholic nation will see a strict prohibition on all public gatherings, including religious events at churches. However, weddings and funerals will be allowed though they must observe a 10-person venue capacity.
Also, house visits from individuals outside of the immediate family or household is "strongly discouraged". The situation is so dire that Roque urged residents to wear a face mask at home – especially if they live with the elderly or vulnerable groups of people.
What's more, residents are encouraged to take away meals or get them delivered, with dining out allowed only in outdoor venues. However, outdoor dining is capped at a max of 50% capacity.
Read more: Vaccinations: Will you monitor staff jabs?
The Philippines is currently facing the second-worst outbreak in Southeast Asia after Indonesia, with record new cases and deaths seen in the past few weeks.
Vaccinations are underway but have been slow – this has alarmed several authorities including the World Bank, which urged the nation to prioritise rapid vaccination and reduce the infection rate as well as ease pressure on the struggling healthcare system.