Some employers will no longer require proof of immunisation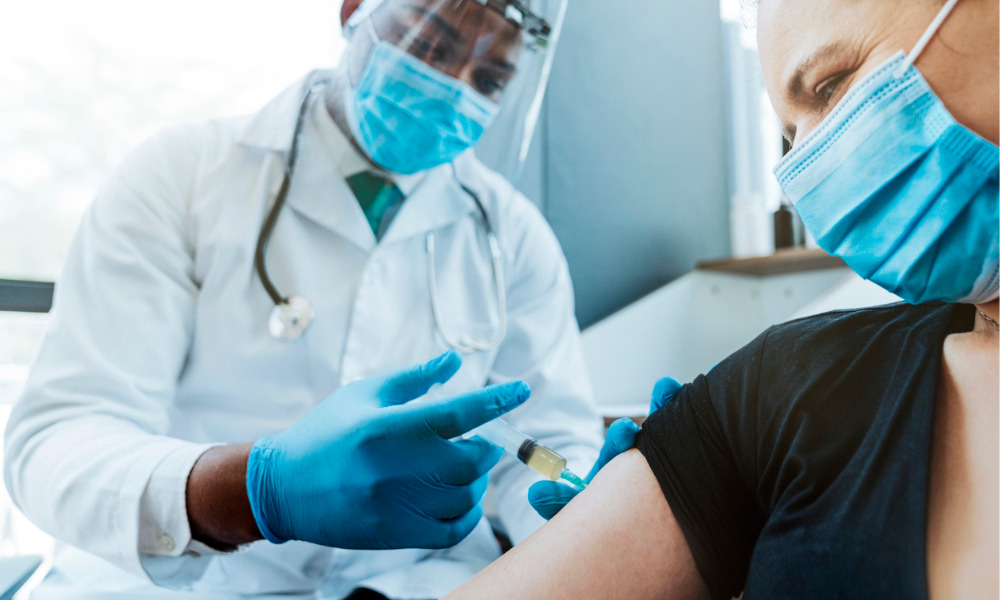 With the slower-than-expected rollout of COVID-19 vaccinations across the world, the duty of raising awareness about the importance of immunisation has mostly fallen on the shoulders of employers. However, uncertainty over staff vaccination guidelines has also caused companies to steer clear of employer-led immunisation drives. Some employers won't even require workers to show proof they've been vaccinated, according to a quick poll of HR professionals.
Less than 10% of HR leaders who spoke to Gartner said they'll ask workers for documentation, but nearly half (48%) of large global firms surveyed said they have no plans of tracking the vaccination status of their employees. Meanwhile, more than a third (36%) said they'll ask staff to self-report but won't anymore require evidence of vaccination.
Just as vaccination rates differ from region to region, so have policies on staff immunisation varied. However, decisions regarding inoculation and other return-to-work policies and protocols may have to be finalised soon as more industries take a closer look at their recovery plans. These are "very real decisions that need to be made," said Brian Kropp, chief of HR research at Gartner.
Communicating health and safety policies for returning staff will need to go beyond talk of immunisation. All of these new practices tie into the changing notion of workforce management post-pandemic.
"When offices reopen, many individuals will have been working from home for nearly two years or more and new ways of working will be engrained," Kropp said. "It will be critical for employers to focus on building social and emotional connections with, and between, their employees again."
Read more: Will workplace bullying rise as a result of COVID-19 vaccines?
Analysts from Gartner predict returning to the workplace will almost be like onboarding employees again – as though they're joining the organisation anew. They recommend three areas for HR leaders to focus on:
Having a philosophy on workplace flexibility
Communicating the purpose of the office
Training managers to support employees
"Prior to the pandemic, organisations simply described their office as the place where their employees work," Gartner analysts said. "Now, leaders must determine the role of their physical workplace – a team or company meeting place, a secure workspace, a social gathering space to support the community – and communicate that to employees."