The struggling offshore & marine firm has had to cut around 9% of its international workforce since the beginning of 2016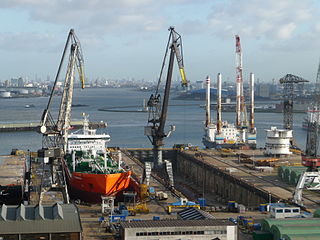 Keppel Offshore & Marine has revealed it has cut 2,800 workers since the beginning of 2016 – a total global staff reduction of 9.4%.
The announcement of these job cuts was made by Loh Chin Hua, CEO of
Keppel Corporation
, during a conference and webcast detailing the firm's Q1 2016 Report Card on Monday (18 April).
"Since the start of 2016, our global workforce has been further reduced by 9.4% or about 2,800 headcount, of which 2,300 are from overseas yards, while 500 are from those in Singapore," he said.
"To ride out the current turbulence, we will continue to stay close to our customers, and focus on execution whilst rightsizing the organisation so that we can remain profitable even with a lower top line."
These reductions come after a tumultuous 2015 for Keppel when it had to let 13,900 employees go worldwide. These were from the firm's direct staff and subcontracted workforce.
The additional cuts this year occurred as a result of the firm's continued negative financial trends. Despite the layoffs, Keppel Corporation posted a 41% profit decrease in the first quarter of 2016 from the same period in the previous year.
Management said they hoped the additional cuts would further improve liquidity and cash flow amidst a struggling industry environment and falling oil prices.
Related stories:
BP to cut 4,000 jobs worldwide
Boeing to cut at least 4,000 jobs
Impending staff layoffs for 1MDB