Over 2.3 million workplace fatalities occur globally each year, organisations says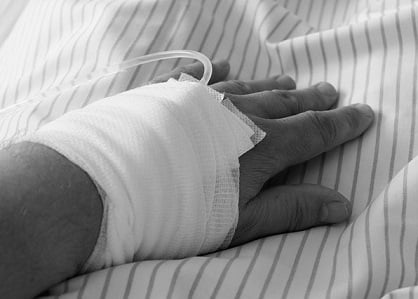 The International Labour Organization commemorated the World Day for Safety and Health on 28 April, as it emphasized the "urgent need" for vastly improved national occupational safety and health (OSH) data.

"Countries that have good data will be better placed to fulfil their commitment to implement and report on the global plan of action to end poverty, protect the planet, and ensure prosperity for all under the United Nations 2030 Agenda for Sustainable Development," said ILO Director-General Guy Ryder.

Over 2.3 million fatalities and 300 million accidents causing injuries occur in the workplace globally each year, according to ILO's estimates.

"However, these estimates do not properly reflect the magnitude of the problem, nor the real impact of occupational accidents and diseases on workers, families and economies," said the organisation.

In a speech last month, Minister of State for Manpower Sam Tan identified three "priority areas" to help improve workplace safety and health standards (WSH) for 2017.

These are falls prevention, onsite vehicular safety, and prevention of amputation injuries.

Last year, the workplace fatality rate in Singapore remained at 1.9 per 100,000 employed persons while non-fatal injuries increased by 5.4%. Most workplace injuries involved crushing, fractures and dislocations. Amputations were the second most common injury, with 143 workers suffering from complete loss limb.

Workplace accidents could have been averted through the implementation of simple safety and health interventions by workers, supervisors and management, according to government investigations. These include the conduct of proper risk assessments, safety training and adoption of safe work procedures.

"There is still more work to be done to prevent the next accident," said Tan. He added that the ministry, the Workplace Safety and Health (WSH) Council, the WSH Institute and industry stakeholders are working together with workers and companies to bring down the fatality rate further.