A labour MP in Singapore reminds HR leaders not to shortchange staff by inflating their titles to manager or executive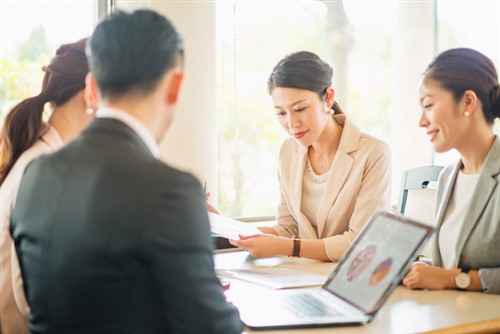 Singapore's labour MP and NTUC assistant secretary-general Patrick Tay wrote in a blogpost last week asking employers and HR leaders to avoid inflating employees' job titles and shortchanging staff.
He noted that some bosses inflate an employee's job title to that of a professional, manager or executive (PME) to avoid paying them overtime.
These workers typically carry out rank-and-file work and do not hold any real position of authority but are given the title as PMEs are not entitled to overtime pay under the Employment Act, said Tay.
Tay wrote that these "bogus PMEs" are not able to carry out managerial or executive tasks such as being able to hire or fire, take charge of business units/functions, or directly manage and run the business.
What's worse is Tay said an estimated 30,000 workers in Singapore classified as PMEs are earning less than $2,500 a month.
The politician highlighted a recent High Court case where a foreign worker acting as a site supervisor was ruled as not being an executive – thus duly entitled to overtime payment.
The judge took into account statements about the Employment Act that managers and executives are those in a "better bargaining position", whereas Part IV was meant to protect vulnerable employees who were engaged in manual labour or paid lower wages.
The court found a worker in a supervisory role does not make him an executive and that he could even be considered a "workman" – the tasks done by him did not go beyond regular on-site routine administrative work.
Also, even though he had influence over workers' appraisals, the judge found that the claimant could provide feedback on his team members' performance but did not have direct authority to hire, fire, promote, transfer, reward or discipline the workers.
This case is a stark reminder to all employers and HR leaders to use the terms "managers and executives" with care and due diligence, Tay said.
"This is particularly so as some have been known to wrongly classify their workers to avoid them being represented by unions on the basis that they are in a conflicted position with their 'managerial and executive' powers," he added. He said that workers must be aware their rights to join a union.
Tay suggested amending the description of a manager and executive on MOM's website, by removing mentions of professionals with tertiary education and specialised knowledge.
He also called for clear examples of "real" managers and executives whose basic salary is less than $2,500.
"Assessment must be based on the job scope instead of the job title. For manager and executive jobs, they should be in substantive positions of authority," Tay said.
Alternatively, he suggested Part IV of the Employment Act cover all who earn $2,500 and below, regardless of whether they are rank-and-file office workers or PMEs.
NTUC have made these suggestions in the latest review of the Employment Act.
Have you ever been asked to change a job title to avoid paying overtime? Tell us in the comments.