Hundreds of employers have been found guilty of late payment, non-payment and underpayment of CPF contributions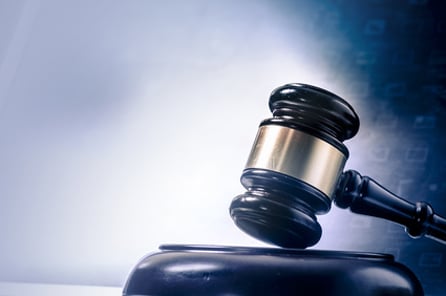 In 2016, State Courts convicted 350 employers for late payment of Central Provident Fund (CPF) contributions and 22 employers for non-payment and underpayment, the CPF Board (CPFB) announced on Monday. All convicted employers were fined and ordered to pay the CPF arrears.

The CPFB said it recovered $635.1m in CPF arrears from cases closed last year, benefitting over 380,000 employees. The bulk of the funds ($615.4m) were late CPF contributions from an average of about 5,440 employers each month. Most of the late payments were recovered within a month, said the board. This benefited more than 363,000 workers in receiving their due CPF contributions.

The remaining $19.7m of the total figure was recovered from cases of underpayment or non-payment from 1,608 employers. Among these cases, 32 employers voluntarily came forward to self-rectify upon realising they were not compliant with the CPF Act. The board said 16,202 employees benefited from its enforcement efforts.

According to the CPFB, the highest amount recovered through self-rectification was from a company in the financial sector who informed authorities that it had wrongly classified employees' incentives payments as Ordinary Wages (OW) instead of Additional Wages (AW). "This resulted in underpayment of CPF contributions as the company had applied the monthly OW ceiling when computing CPF contributions for their employees instead of the annual AW ceiling," said the board.

The employer paid up CPF arrears amounting to more than $400,000 for the period between 2004 and 2016, after the board verified its records.

Feedback from the public also helps the board recover CPF contributions. In one case, it found that a restaurant was not paying the CPF of its part-time employees, following an anonymous tip in March 2015.

The employer admitted that he did not pay CPF for their part-time employees and claimed he was not aware that part-time employers were also eligible for CPF contributions. The CPFB worked out an instalment plan to help the employer fully pay up the CPF arrears amounting to about $50,000 for 118 employees for the period between January 2013 and March 2015.

"Through the Board's three-pronged approach of education, deterrence and enforcement, we are able to help CPF members recover owed and late CPF contributions from employers… We will continue to increase awareness among employers of their duty and responsibility to meet their CPF obligations so as to help members meet their retirement, housing and healthcare needs," said CPFB Group Director of Employer Collections and Enforcement Belinda Teoh.