Singaporean employers are reminded to pay contributions on time in order to be eligible for the March 2017 payout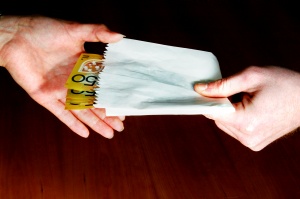 The government has set 16 January as the last day for employers to pay the full amount of their worker's contributions to the Central Provident Fund (CPF) in order to qualify for the March payout.
Under the new Wage Credit Scheme (WCS), employers must have also given their Singaporean employees a raise of $50 this past year or sustained wage increases of at least the same value from 2015 to qualify.
The report by
The Straits Times
said that employers need not apply to receive the WCS payouts but "will receive letters from the Inland Revenue Authority of Singapore (IRAS) by March informing them of the amount of WCS payout they will be given".
Payouts will either be credited straight to their bank accounts or through cheques issued to the employer, they added.
Introduced in 2013, the WCS was created to help organisations deal with rising wages that are associated with a tight labour market and in order to share productivity gains with employees.
It was initially set to expire in 2015 but was extended to next year, giving businesses more time to adjust as wages continue to rise in the region.
"Under this extended scheme, the Government co-funds 20% of the wage increases given to Singaporean employees earning a gross monthly wage of $4,000 and below," they said.
Related stories:
Slower income growth in 2016: MOM
273 employers convicted for CPF offences
The $1.9 billion Wage Credit Scheme bonanza