Leaders who use profanities can grab attention, communicate better and appear 'cool' according to researchers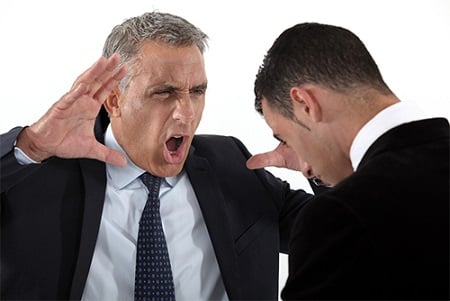 While HR departments have traditionally disapproved of workplace swearing, some researchers believe that there are positive effects that come from using it in a leadership context.

"Using swear words adds power to certain messages, grab attention, and for some population, may make you 'cool' – if this is what the CEO is looking for," said Yehuda Baruch, professor at Southampton Business School, to CNBC. Case in point is Irish budget airline Ryanair's boss, Michael O'Leary. He was recently in the news for letting loose colourful language in response to the EU's ruling on back taxes owed by Apple to the Irish government.

Baruch, who co-authored a study on the acceptance of profanity in the workplace in 2007, noted that the generation gap is a big factor in the way swearing is perceived in the office. "Swearing is becoming almost a societal norm for younger people … and enables the development of personal relationships among coworkers," he stated, citing the prevalent use of curses and profanity in the media. And with more young entrepreneurs and CEOs making their mark in various industries nowadays, it seems that swearing and cursing in the workplace may soon become the norm.

Still, there are experts that stand by the belief that dropping swear words in the office should be banned. Speaking to CNBC, Julie Logan, a professor in entrepreneurship believes that swearing in the office is inappropriate because "as a leader you lead by example and maybe you don't want staff who represent you swearing in the media or at clients".

Though, she admitted that the likes of O'Leary are able to get away with it because it gives the company added publicity.

What's your opinion on swearing in the workplace? Tell us in the comments below.