The former vice chairman of General Motors has alleged that the culture of Volkswagen and the behaviour of its CEO led to the diesel emissions scandal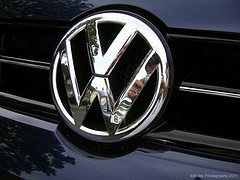 To understand why the Volkswagen emissions scandal occurred, Bob Lutz, the former vice chairman of General Motors (GM) has suggested looking at the then CEO of the company, Ferdinand Piech, and the type of corporate culture that he created.
In an interview with
Nikkei Asian Review
, Lutz claimed that Piech and his management style were the main drivers behind the company's deliberate decision to cheat on emissions testing.
"[Piech was a] brilliant automotive engineer who did unbelievable amounts of good things in his career," Lutz said.
"Sometimes these highly creative people have a really good side and a really bad side. And Piech's really bad side was he was absolutely dictatorial, and he was completely merciless in threatening people that he would take their jobs if they didn't perform."
Lutz alleged that, within the Volkswagen culture, no one dared to speak up and send the message upwards that these engines wouldn't pass – everyone was afraid of losing their job.
"I think this is a tragic thing that could only exist, or could only come to pass, in a culture like Volkswagen's, where nobody would dare speak up," he said.
Lutz suggested that Volkswagen choose an outsider as their new CEO to fix the systemic problems with the workplace culture.
The individual chosen would have to "insist on a new culture of honesty and openness. And to show an absolute lack of tolerance for any untruthfulness, deceit, cheating, lying, [and] hiding things," he said.
"Any new CEO would have to get everybody together and announce a major program of getting rid of this culture of doing what you think the boss wants, whether it's right or wrong."
HRD
contacted Volkswagen in Singapore, but could not get comment in time for publication.
Related stories:
How to get your employees to report misconduct
Lack of diversity caused Toshiba scandal, experts say
Three lessons HRDs can learn from the Toshiba scandal