Relocating employees to an overseas office can get tough. Here's how to improve your chances at success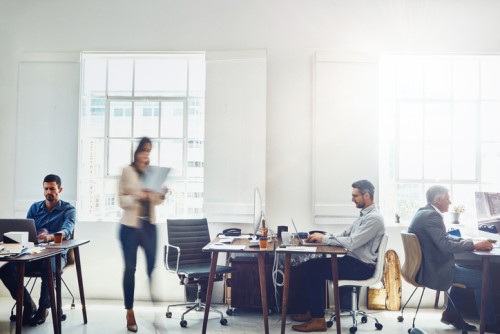 by Clare Williams, Managing Director, SIRVA Relocation, Asia Pacific
Internal mobility and HR teams face hefty responsibilities when it comes to managing their companies' relocation programs.
In addition to being charged with maintaining a strategic focus on talent management, company growth and overall strategy, these professionals are also responsible for staying on top of ever-changing regulations, laws and requirements that vary greatly from country to country.
It's a tall order that becomes further complicated by the logistical challenges associated with scheduling physical moves.
There are four common challenges that place particular demands on HR and internal mobility teams. Below, we'll take a look at each and various ways companies can address them.
Immigration and tax compliance
All over the world, immigration and compliance issues are changing at a rate that's almost too rapid to keep up with. United States travel bans, Brexit, amendments to China's income tax law and residency changes, and the ongoing diplomatic crisis in Qatar – these are just a few of many factors that internal mobility and HR teams are required to keep an eye on when relocating employees globally.
When companies have secured the knowledge and resources that are necessary to navigate the complexities of inter-country relocations, mobility programs have the potential to run smoothly.
Unfortunately, companies that are new to international mobility or that aren't aware of a host location's current requirements often find themselves in a reactive state, "fixing" the consequences of unintentional noncompliance. This can be both costly and time-consuming.
Competition for resources
There's no question that relocations happen most often during certain times of the year, typically revolving around warmer weather and the school cycles of relocating employees' children. During these busier times, the local provisions of moving and destination service providers (DSPs) are in high demand, resulting in limited availability.
Scheduling the packing, shipping and storing of household goods can be challenging when countless companies around the world are trying to do the same thing at the same time. This is also true of other relocation-related services, whether navigating visa and immigration processes, facilitating home and school searches, or conducting destination orientations.
Data and technology
Data-driven decision-making has become the goal in every industry, and the world of mobility is no exception. With the right technology, HR and mobility teams can closely track expenses, focus and optimize their resources, streamline billing and even make predictions about future relocations. Ultimately, this helps them to improve their mobility programs over the long term.
As beneficial as technology is, however, HR and internal mobility professionals still consider harnessing it to be a great challenge when it comes to implementing and achieving their mobility program goals.
Managing data that is often housed within multiple systems, representing various country-specific accounting databases or that requires coordination with multiple vendors raises valid concerns regarding data security, accuracy, speed and alignment.
Quality vs cost-savings
Because there are so many components to a relocation – and a timeline in which the success of each milestone is dependent on the one before – knowing when actions are required and managing each of those many actions at the right time is crucial to minimizing a relocating employee's stress and maximizing company and assignment success.
Having a finger on the pulse of every aspect of a relocation is difficult, however rising to this challenge is key if internal mobility teams hope to proactively spot potential issues before they happen, rather than reactively managing problems after they occur.
Often, steps taken to save money end up costing more in the long run, as unexpected problems, employee dissatisfaction, and delays due to mistakes require going to great lengths to enact corrections.
How to address mobility challenges
The demands of global mobility can be a significant burden on a company's financial and HR resources, but there are steps that can be taken to improve the likelihood of success.
Giving mobility stakeholders a seat at the table early in the assignment preparation process is crucial, so they can identify areas of concern and interest for both relocating employees and their families.
This also provides HR and mobility teams with stronger opportunities to coordinate the efforts of multiple vendors and create standard guidelines that will improve communication and efficiency.
Additional action steps include:
Dedicating an on-staff point person
If possible, charge a trusted employee with staying up to date on applicable regional policies and eligibility guidelines, and have legal staff or counsel readily available for any questions on these issues.
Integrating data and technology systems
Whenever possible, companies should avoid disparate software and siloed business applications. By integrating all internal processes, companies are better able to monitor them efficiently and in real time, maximizing productivity and the mobility experience.
When dealing with outside vendors, partnerships should be fully transparent and cohesive to ensure that both organizations' systems are fully and safely integrated, and that they are held to the highest security standards.
Define what data will be useful to supporting company strategy – and use it
HR data is now well established in many organizations, though its use is relatively infrequent. By first defining a company's goals and then determining what data will be necessary to measure performance against those goals, the right data can be collected, examined and utilized.
When working with external vendors for services from immigration to moving – and everything in between – HR and internal mobility teams should be sure to choose suppliers based on their credibility, availability, and agility.
Not all vendors have the same reach, capabilities, expertise or commitment to compliance, so it's important to ensure that sustainable support can be ensured on a consistent basis. It is also crucial to maintain regular and open communication with each vendor.
The global mobility landscape continues to change, which means the challenges associated with it will persist. To succeed, progressive companies will need to stay abreast of changing international rules and technological advancements.
They'll also need to develop strategic plans to ensure that they are deploying their employees both efficiently and effectively, while meeting program and company goals.
Throughout the process, communicating and syncing with all stakeholders is key. Though this can seem like an intimidating task at times, there are a variety of actions companies can take to meet challenges proactively, armed with the knowledge and resources needed for success.
As Senior VP – SIRVA, Asia Middle East, Clare Williams is responsible for the company's daily operations and growth in this region