But key financial hubs in the continent remain a "top choice" for relocation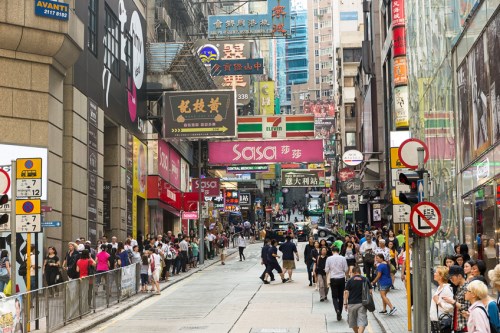 Five of the top ten costliest cities this year are found in Asia, according to Mercer's 2017 Cost of Living Survey. The report said currency fluctuations over the past year have influenced the rankings.

Hong Kong – whose currency is pegged to the US dollar – remained as Asia's most expensive city, but fell to second place in the global list. Seoul notably rose from 15th place last year, while Tokyo gained two spots and Singapore rose by one:
Luanda
Hong Kong
Tokyo
Zurich
Singapore
Seoul
Geneva
Shanghai
New York City
Bern
"The majority of Chinese cities fell in the ranking due to the weakening of the Chinese yuan against the US dollar. And, the strengthening of the Japanese yen along with the high costs of expatriate consumer goods and a dynamic housing market pushed Japanese cities up in the ranking," Nathalie Constantin-Métral, principal at Mercer with responsibility for compiling the survey ranking.

Results come from a study of over 400 cities across five continents and measures the comparative cost of more than 200 items in each location, including housing, transportation, food, clothing, household goods, and entertainment.

"Although a number of Asian cities remain amongst the world's most expensive cities, key financial hubs such as Hong Kong and Singapore still continue to attract talent and remain a top choice for relocation," said Mario Ferraro, Mercer global mobility leader for Asia, Middle East and Africa.

"Although this year's movements were due mainly to currency fluctuations, in particular against the US dollar, we did see cities – such as Mumbai – move up the ranks due to their strengthening economy and growing opportunities," he added.

Elsewhere, Bangkok and Yangon tied at 67th place to rank as the second costliest cities in Southeast Asia. They were followed by:
Jakarta – 88th
Manila – 95th
Ho Chi Minh City – 97th
Bandar Seri Begawan and Hanoi – tied at 100th
Phnom Penh – 115th
"While historically mobility, talent management, and rewards have been managed independently of one another, organisations are now using a more holistic approach to enhance their mobility strategies. Compensation is important to be competitive and must be determined appropriately based on the cost of living, currency, and location," said Ilya Bonic, senior partner and president of Mercer's Career business.