HRD finds out how hiring "star employees" can help foster a culture of innovation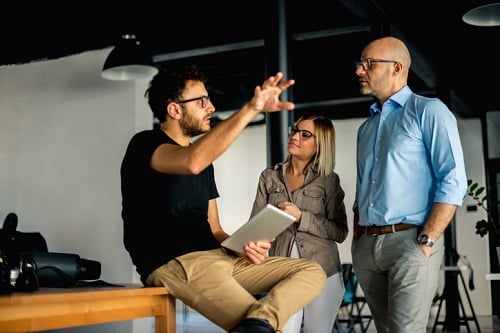 In the age of transformation, creativity and collaboration are two highly sought-after skills. Going into 2019, how can HR foster such crucial skills within the workforce?
Recent research by INSEAD found that hiring "star performers" can boost creativity and innovation among team members.
The study prefaced that some companies today avoid the idea of having a team with a dominant "star" and instead focus on hiring a diverse team to tap on the wider pool of innovative ideas. In reality, hiring a star employee can benefit the team more than harm them.
The study looked at the different benefits stars and non-stars bring, both to the task at hand and to the collaborators' ability to come up with breakthrough ideas in the future.
By examining the creative performance of designers who have been granted design patents by the US Patent and Trademark Office over a 35-year period, the study authors found that collaborating with star designers indeed significantly increases the chances of becoming a star.
They found evidence that stars are more likely to possess creative synthesis skills required for creating breakthrough innovations and that they transfer such skills to their collaborators.
Why hire a star?
Creative skills are highly tacit and unlikely to be learnt through a book or in a classroom. While some individuals may pick them up intuitively or through years of trial-and-error experience, the likelihood of someone absorbing these skills is much higher if they work closely with someone who already possesses them.
This allows innovators to observe, learn and practise skills from the star.
"It is important to note that collaborating with stars doesn't preclude collaborating with others who are non-stars," said Manuel Sosa, the study's author and Associate Professor of Technology and Operations Management at INSEAD.
"Both types of collaborators benefit the innovator's creative performance and increase the likelihood of creating a breakthrough innovation."
He added that as well as bringing with them new data and experience, stars contribute a set of creative skills rarely found anywhere else. This can have a lasting transformation of the rest of the team.
Further research also found that when non-stars collaborate, shared expertise or a cohesive social network can limit diversity and steer the team towards "group think" – this can negatively impact innovation among employees.
However, when non-stars work with stars, it helps to build a common understanding of the problem at hand, encouraging collaborators to see similarities among their different perspectives. The collaboration can thereby result in more refined and promising ideas.
Most importantly, such collaborations can facilitate the transfer of skills which in turn increases the chances of team members becoming stars themselves in the future.