The 'happiest place on earth' started 2019 on the right note for all their employees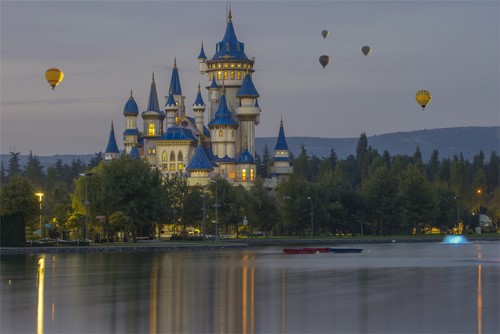 Hong Kong Disneyland implemented a new policy that allows employees beyond the age of 60 to work on permanent contracts.
Previously those over 60 had to update their contracts on a yearly basis to keep working. The new policy offers full-time elderly workers open-ended contracts with no termination date.
About 130 workers turning 60 or above this year will benefit from the change, said a spokesperson.
Employees welcomed the change, with some saying it "relieves the pressure of retiring" and allows them the chance to work in a familiar environment.
Some added that the policy is comforting as it is "difficult" for experienced workers to find new jobs.
Others quipped it offers equal opportunities to employees over 60, "who can now decide to retire" on their own terms — depending on their health and capabilities.
Local lawmaker Luk Chung-hung at the Federation of Trade Unions lauded Disney's move.
"Gone are the days when Hong Kong's elderly workers were regarded as poorly educated or unskilled," Luk said.
"I am not sure that we should define 60 as old nowadays. Many are still healthy and it would be a waste of human resources if we forced this group to stop working."
Luk said the city was playing catch-up with other developed economies on this issue and local employers needed to recognise what older workers brought to the table, reported the South China Morning Post.
"The important thing is that employees be allowed a choice."
Hong Kong is currently debating the issue on retirement. Last year, the government intro-duced a scheme allowing civil servants to retire at 65. The retirement age used to be 60.