With Singapore facing an ageing workforce, are employers ready to support older workers?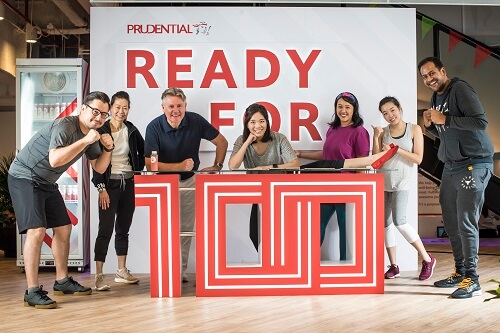 According to reports, Singaporeans live longer than most of their peers in the region. Actual average life expectancy was about 83 years old in 2017 and continues to increase. How do Singapore workers view retirement here?
About half (52%) of employees say they expect to work past the retirement age of 62, based on a "longevity study" by Prudential Singapore and The Economist Intelligence Unit.
Addressing this requires a full reimagining of how people work and retire in the future and the part businesses play in helping to extend Singaporeans' working lives.
On a positive note, the study also found that older Singaporeans seem open to change, with 65% of respondents aged 55 to 64 saying they are willing to acquire the necessary skills to stay productive for an extended career.
However, to capture this opportunity, the study suggested that companies do their part in addressing concerns such as work-life balance and the need for flexible schedules to help older workers sustain their energy, manage home responsibilities and continue developing their careers.
Employees also need to be more proactive in actively seeking new challenges, learnings and opportunities in the workplace – currently only four in 10 say they do so.
"Singapore has one of the world's fastest ageing populations so it is imperative that its residents embrace and tackle the 'silver tsunami'," said Rashmi Dalai, managing editor of thought leadership at The Economist Intelligence Unit.
"This requires a mindset change to get people to break out of the of the traditional three-stage life model of school-work-retirement and to embrace the possibility of a multi-stage life. This could include cycles of earning and reskilling and breaks of regeneration between."