For women, holding the same degree as men does not guarantee equal pay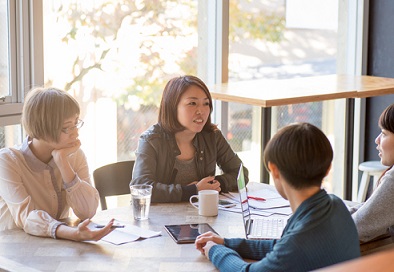 College majors chosen by men and women influence the gender pay gap early in their careers, according to a recent study conducted by job site Glassdoor.
The designation of certain courses as male- or female-dominated causes many students to pick majors accordingly. Consequently, initial stages of their careers bring them into jobs that pay differently. Nine of the top 10 highest-paying majors are primarily entered into by men, while 6 of the 10 lowest-paying courses are occupied by women.
College students' majors influence their career paths. These in turn highlight societal, economic and gender expectations still prevalent in their choices. For instance, fewer women than men choose majors with high earning potential or coding and computing requirements, said the study.
The unadjusted gender pay gap among college-degree holders in the first five years of work amounts to an average of 11.5% -- and it increases with age. Even holding the same degree as a man does not guarantee that a woman will be making the same amount of money. After graduation, women often take on lower-paying work compared with men.
The biggest gender pay gap was observed among graduates of the healthcare administration sector (22%). This is because male degree-holders generally go into consultancy roles, whereas females are typically given positions as administrative assistants or customer service representatives. The other two majors leading to significant pay gaps are mathematics (18%) and biology (13%).
But data also showed some fields where salaries favour women over men – architecture (14%), music (10.1%) and social work (8.4%).
Glassdoor's VP of corporate affairs and chief equal pay advocate Dawn Lyon sees this research as a chance to examine the root cause of the pipeline problem and how education influences career paths.
"We've long known the impact of education on these pathways, but we can now see significant pay gaps emerging from the same majors - and that's a major problem," said Lyon.
"We need to better educate college graduates about the power of negotiation and educate employers on their entry-level recruiting and hiring to afford men and women the same opportunities coming out of school."
Related stories:
Do Asian women leaders feel trapped in regional roles?
Equal pay for women still several decades away