Data shows "hidden pay gap" – men's earnings are more than double those of women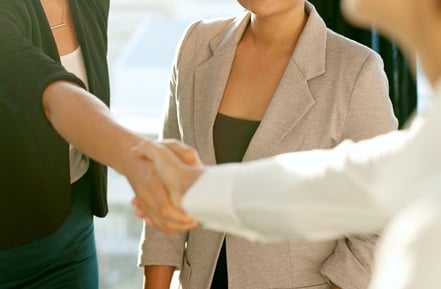 At the current pace, developed markets would close the gender pay gap by 2080, while developing markets would do so by 2168, according to research by Accenture.
Its poll of over 28,000 women and men across 29 different countries found that a woman earns an average US$100 for every US$140 a man earns. The imbalance is exacerbated by results showing that women are less likely than men to have paid work (50% and 76% respectively).
"This contributes to a hidden pay gap that increases the economic inequities between men and women: for every [US]$100 a woman earns, a man earns [US]$258," the report said.
The research found "critical factors" that affect a woman's ability to achieve equal pay as early as university:
| | | |
| --- | --- | --- |
| "Critical Factor" | Females | Males |
| Choose area of study with high earning potential | 27% | 40% |
| Have a mentor | 45% | 58% |
| Aspire to leadership positions | 41% | 51% |
| Adopt new technologies quickly | 45% | 63% |
| Taking coding and computing courses | 68% | 83% |
The firm cited three "accelerators" that could significantly close the gender pay gap. With these, developed markets could close the gap by 2044, while developing markets could do so by 2066:
Digital fluency – the extent to which people use digital technologies to connect, learn and work
Career strategy – the need for women to aim high, make informed choices, and manage their careers proactively
Tech immersion – the opportunity to acquire greater technology and stronger digital skills to advance as quickly as men
Figures from "Transformation of Women at Work in Asia," a recent joint publication of the International Labour Organization and SAGE, showed that the participation of females in the labour force has either fallen or remained stagnant.
On average, female labour force participation declined in East Asia from 70.8 % in 1994 to 63.3% in 2014, a release from the ILO said. It has also fallen from 36.4% to 30.6% in South Asia over the same period.
"Findings show that women across the continent have contributed significantly to its spectacular growth story; yet, social norms and economic factors limit their levels of participation," said Sher Singh Verick, deputy director of the ILO country office in India, and co-author of the book.
"A range of factors continue to keep female labour force participation rates in Asia down much lower than for men, even in countries which are some of the richest in the world (e.g. Japan and Singapore). Social norms and the lack of alternative job opportunities continue to constrain women from accessing jobs," said ILO senior economist and co-author of the book Sukti Dasgupta.