His management style helped create a strong culture of innovation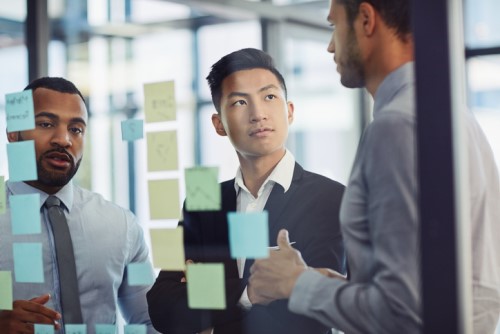 Haier, a multinational consumer electronics and home appliances company based in China was this year listed as one of the world's best employers by Forbes. How CEO Zhang Ruimin has managed to cultivate a strong culture of innovation since its founding in 1984 is through the "Rendanheyi" management model.
Zhang was introduced to the concept in 2005. A mash of several terms, the word can be broken down to three parts: "Ren" refers to employees; "Dan" refers to user value; "HeYi" refers to the integration of employees' value realisation and user value creation.
This model means that each employee can create value directly for users (customers) while also realising his or her own value. Employees do not serve the position itself, but instead serve user demands.
Haier's doctrine combines separate individual goals to form a win-win culture for customers, employees and the enterprise. The model has also ensured a continuous culture of innovation and construction of an ecosystem for cultivating world-class talents. It is also the secret to the company's successful evolution from a small household name into a competitive global enterprise.
Rendanheyi: The disruptive management style
Zhang had shared a brief overview of his management model at INSEAD. He also elaborated on three ways the model can disrupt businesses.
1. The disruption of concepts where employees are treated as autonomous individuals and employers are the nodes of a network
By adopting Rendanheyi, Haier has fostered great entrepreneurial talent and achieved significant financial performance. This is through an incubation platform, HCH Ventures. By the end of 2017, HCH had gathered 2,438 entrepreneurship projects.
2. The disruption of traditional models such as bureaucratic management
In Haier, the administrative organisation was transformed and the middle management level was removed. The number of employees has decreased by 45% since the business was at its peak, and the Haier ecosystem now creates more than 1.9 million work opportunities. The company has become a networked organisation.
3. The disruption of linear management
The new modus operandi at Haier is based on a self-driven workforce and a non-linear network that cuts the distance between employees and customers.
"Organisations are similar to gardens with beautiful walls but these boundaries must be ever-expanding," Zhang said. "Employees must stay relevant with the times and constantly renew their abilities to create value for their customers.
"The pre-requisite is that employees must have the space and opportunities to unleash their full potential."