One quote from the code goes, "compromising on culture fit is mortgaging the future"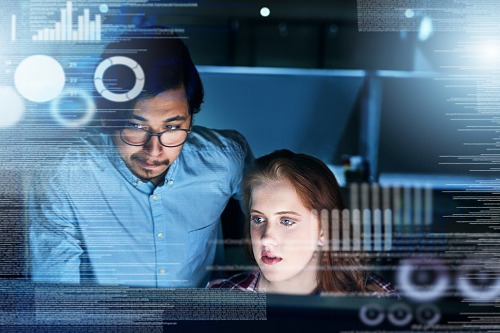 HubSpot, a global developer and marketer of software products, recently announced its plans to create approximately 100 new jobs in Singapore by 2021.
To accommodate this rapid and continuing growth, HubSpot opened an additional office space at Mapletree Anson in Singapore's Central Business District (CBD), where the company's Asia Pacific (APAC) headquarters is currently located.
As the tech industry experiences a boom and HubSpot grows from strength to strength, what continues to stand out for the 12-year-old tech company is its culture.
Culture plays an integral part in HubSpot's offices globally. The company even boasts a culture code deck which had gone viral about four years ago, garnering about 4million views from netizens.
But as the company plans a massive expansion, how will it sustain its strong culture?
"A big part of how we've sustained our culture with 2,000 employees globally (and counting) is because we recruit people with HEART – a shorthand for people who are humble, empathetic, adaptable, remarkable and transparent," Christian Ballard, recruiting lead APAC at HubSpot told HRD.
"Attracting the best talent is not enough; candidates also have to embody these characteristics."
From Google to HubSpot
Newly appointed APAC managing director Shahid Nizami also had a few choice things to say about HubSpot's culture. The role was created to help support the business' expansion.
Nizami himself is testament to HubSpot's recruitment process which focuses on hiring for culture fit. Prior to his current gig, Nizami was at Google for five years, a company renowned for its company culture.
"The fun story about [the move] was when HubSpot reached out to me for this role, what I knew really well about the company was the culture code," he said.
"The culture code had gone viral […] so when the HubSpot recruiting team reached out to me, I replied: 'Hey, I'm not interested in leaving Google but good luck with the hunt and I really appreciate your culture code'."
That line was the hook that pushed the recruiting team to invite Nizami to chat about how HubSpot ran its culture code.
Nizami made it clear that even though he wasn't looking to move then, he knew that if he did leave Google, it would have to be for a place with "equally great culture" – which was exactly what he found at HubSpot.
"I think both companies have an equally great focus on culture but what I really like about HubSpot's culture is that in every single hiring round, we ensure that we are covering the HEART component in interviews," he said, echoing Ballard.
"The core of the process is ensuring that the person 'has a heart'. It's really ingrained in the hiring process."
He then shared a quote from the culture code: "compromising on culture fit is mortgaging the future". This is why the recruitment team works hard at not only hiring people with the best culture fit but also those who "will further enhance it".
"We are really passionate about it because if you hire the wrong person onto the team, it's basically a recipe for disaster," he said. "No matter how fast we are growing, we don't want to be pressured into hiring people who don't add to our culture."
"It's real"
Ballard shared that as part of the hiring process, candidates are given a chance to read HubSpot's culture code.
"One of the most common comments you'll hear from new HubSpotters is how everything in the culture code deck is real," he said.
"That's because we don't view culture as something that is 'owned' by HR. It's something that every single employee in every single team is responsible for embodying and upholding.
"With fast-growing companies, it's impossible for one department to dictate culture. It's an organic, living, breathing thing that is shaped by the people who engage with it."
Nizami piped in and shared with us an example of how "real" their culture code is.
One feature of the code is a focus on transparency. When HubSpot became a publicly-listed company on the New York Stock Exchange (NYSE), according to its regulations, detailed information about the organisation's financials and board meetings can only be shared with "designated insiders".
The exclusive nature of the practice went against HubSpot's culture code, so the company got creative to stand true to its values.
"We made every HubSpotter, new or existing, 'designated insiders' because we didn't want to compromise on the transparency," Nizami said. "So that's a great example of how our culture is not only on paper but people are really living and breathing it."
So how does HubSpot plan to sustain its strong culture as the company expands?
"What we will continue doing, and what we have done in the past as well, is to have a continuous feedback loop from employees on what's working and what's not," Nizami said.
Ballard shared that employee surveys run quarterly and "amazing colleagues" is frequently cited as one of the top reasons why people love working at HubSpot.
"I think the key going forward is to make sure that we stay disciplined and maintain high standards," he said.
Additionally, Nizami has also made it his personal mission to make HubSpot in APAC one of the best and most desired places to work in the region.
"I want HubSpotters to be very proud to share with people that they work at HubSpot. That's only possible when you really listen to employees. That's the simplest and a basic thing but a lot of people miss that mark."