It's the latest in a string of allegations against the network, and comes after its CEO and chairman was forced to step down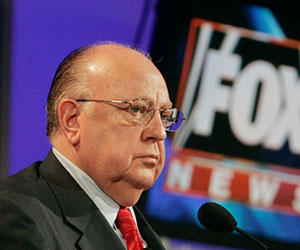 It's not been a good few months for Fox News.
Roger Ailes, founding CEO and chairman, was forced to resign in July after a slew of sexual misconduct allegations; at least 20 women came forward with accusations against Ailes after former Fox News host Gretchen Carlson launched a lawsuit in which she said she was fired from the network for refusing Ailes's sexual advances.
Last week, ex-Fox News host Andrea Tantaros filed a legal suit in which she described Fox News as a 'sex-fueled cult' and says she was sexually harassed by Ailes and host Bill O'Reilly.
In the papers, obtained by The New York Times, she alleged: "Fox News masquerades as a defender of traditional family values, but behind the scenes, it operates like a sex-fueled, Playboy Mansion-like cult, steeped in intimidation, indecency and misogyny."
Tantaros alleges Ailes made demeaning remarks to her, such as "I bet you look good in a bikini," and also asked inappropriate questions about her romantic life as well as the lives of other Fox News staffers.
Tantaros alleged when she approached the network about the harassment, newly appointed Fox News co-president Bill Shine encouraged her to drop the claims, and told her she needed "to let this one go".
She says she was also moved to a daytime programme following her claims.
The suit comes after a months-long dispute between Tantaros and Fox News regarding the termination of her employment at the network,CNN Money reports.