Surbana Jurong's termination of 54 workers has sparked debate about this controversial area of law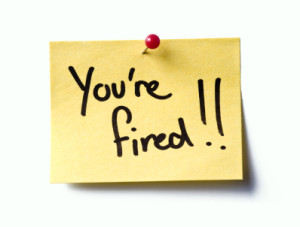 Unions are claiming that Surbana Jurong's controversial termination of 54 employees was done without due process, saying that the company did not inform the union before they let go of unionised employees.

But are companies in Singapore legally obligated to inform them of the terminations of unionised employees?

HRD spoke to associate professor Ravi Chandran of the Department of Strategy & Policy of the National University of Singapore (NUS) Business School on the matter.

He said that while the Industrial Relations Act allows for a unionised employee to file a claim against an employer for unjustified terminations, it does not legally require employers to inform unions of any planned dismissals.

"Pursuant to section 35(3) of the Industrial Relations Act, where an employee considers that he has been dismissed without just cause or excuse by his employer, he may, within one month of such dismissal, make, through his trade union, representations in writing to the Minister to be reinstated in his former employment," he said.

"While the Industrial Relations Act, gives the employee this right – it does not impose any obligation on the employer to consult the union before dismissal."

"Nonetheless, as a matter of good practice, if the union is informed and the matter is aired out – it is less likely that a section 35(3) appeal will arise. It may also lead to better industrial relations," he advised.

Companies looking to dismiss employees – regardless of whether they are unionised or not – should be cognizant of the three most common legally accepted forms of dismissal, he said:

(a) by notice;
(b) by salary in lieu of notice;
(c) without notice or salary in lieu of notice (ie summary dismissal) provided there is a serious breach (eg: employees steals from the employer) or it is justified by contractual provisions (eg: contract states, employer can summarily dismiss if employee is made a bankrupt)

"In relation to all three situations above, if the employee falls under the Employment Act, he has a similar right to appeal to the Minister if he feels that the dismissal is without just cause or excuse," he reminded employers.