New data offers a glimpse into the long-term financial impact of the pandemic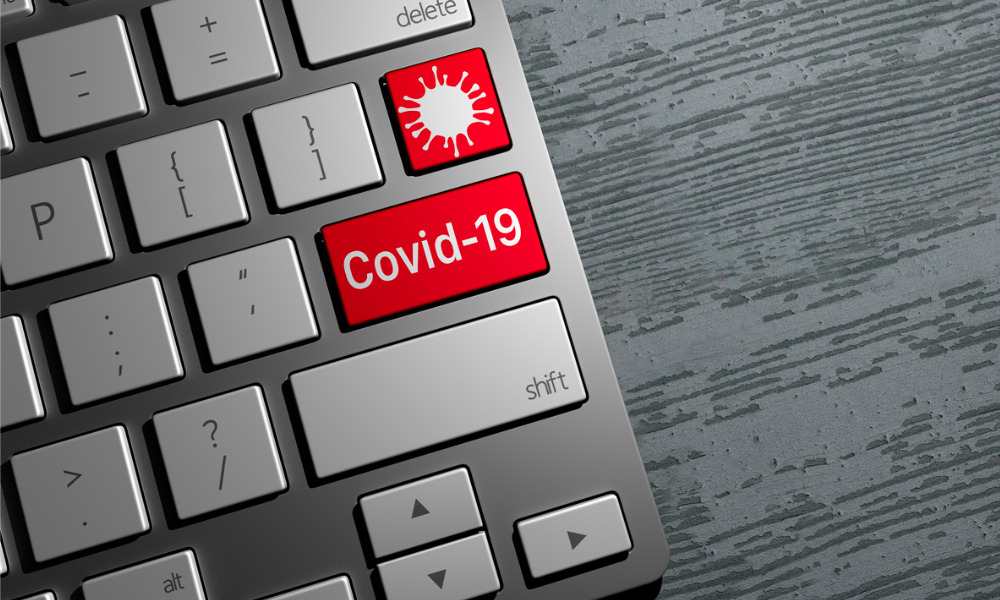 Concerns over job security and unemployment in the wake of the coronavirus pandemic have led to a massive increase in the number of people searching for proper information online, a new study suggests.
Online queries for unemployment benefits surged 66.66% in the second week of March before skyrocketing another 750% the following week (15 to 21 March).
The search volume 'spiked' more than 15 times compared with records from a year ago, according to analysis from finance data specialist LearnBonds.com.
"This data offers a glimpse [into] the long-term effects of the coronavirus," the report indicates.
READ MORE: Disney bosses take pay cut – but workers could receive $59M
In the US, the surge in traffic coincided with reports from the labour department that 3.3 million workers applied for unemployment benefits at the close of March, up from 281,000 a week prior.
Massive layoffs have hit the service industries the hardest. Those in retail, hospitality, travel, arts, entertainment and recreation, transportation and manufacturing who were recently retrenched will also be forced to rely on government assistance.
"Based on the searches, it is evident that the US will for the first time post a decline in jobs since 2010 and break a string of 113 straight months of increases," the report suggests.
Wage subsidies and welfare payments
But the struggle to get entire economies back on track will require more than just doling out welfare payments to tide over the jobless.
The economic stimulus packages introduced by countries worldwide over the past weeks were also crafted to help businesses stay afloat and keep staff on the payroll.
READ MORE: How crisis will define your employer brand
Apart from cash payments for welfare recipients such as jobseekers, pensioners and families, Australia is giving small businesses – with an income of less than AU$50m – an additional tax-free cash grant of AU$100,000 to help bankroll workers' salaries amid the downturn.
In Canada, a similar measure called Emergency Wage Subsidy gives eligible small businesses a 75% subsidy for the first CA$58,700 of an employee's pay in the next three months.
Meanwhile, in New Zealand, nearly half of the country's NZ$12.1bn stimulus package has been earmarked for wage subsidies. The government is allocating NZ$5.1bn to businesses across all sectors, which have been affected by the pandemic. The subsidy will be made available immediately.