Companies with offices or projects in China have issued employee advisories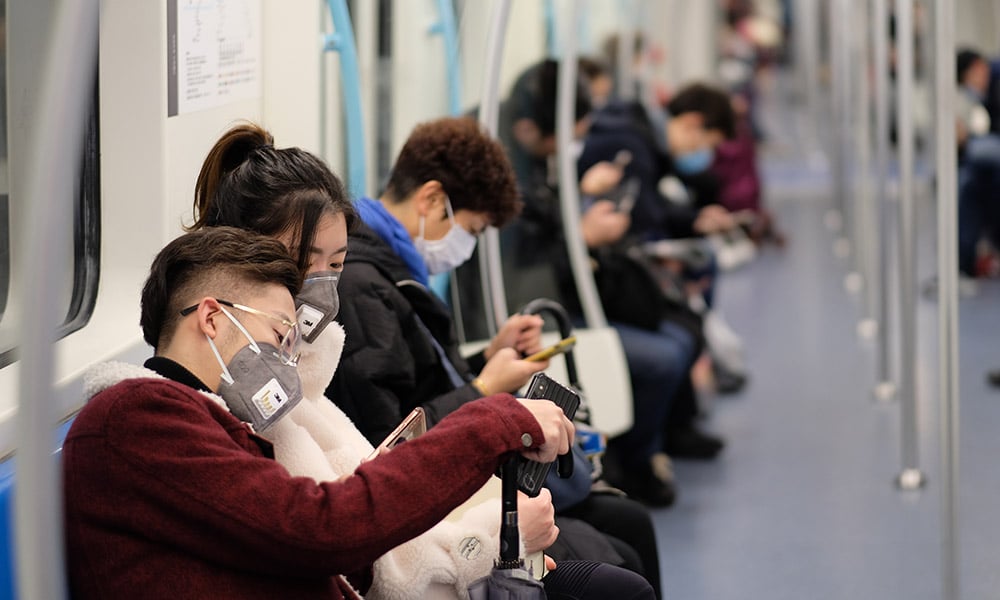 Singapore companies with offices or projects in Wuhan, China are ramping up precautionary measures as virus outbreak spreads.
While the Chinese authorities have issued a travel ban on the city in an attempt to contain the virus, as of Friday (24 January) the death toll has jumped to 25 and confirmed cases are at 830. Cases outside of Wuhan have also been slowly rising.
Singapore firms have sent advisories to employees in the city and are closely monitoring the situation.
All have advised staff to do the following:
Observe personal hygiene and wash hands frequently
Monitor their health closely
Wear a mask if they have flu-like symptoms
Check temperature often or daily
Seek medical attention promptly if they feel unwell
Inform their doctor of their travel history
READ MORE: Deadly coronavirus: What HR needs to know
ST Engineering, which is managing several rail projects in the city, told Channel NewsAsia it has stopped all business commutes from its Shanghai office to Wuhan. None of their Singaporean staff are based in Wuhan.
ST said staff who show symptoms of the SARS-like flu after travelling to China for business are only allowed to return to office after 14 days.
ST has also added preventive measures for staff, including advising them to avoid contact with live or dead animals, and consumption of raw or undercooked meats.
All employees are informed of a travel advisory and preventive measures. ST depends on third-party services to monitor staff overseas.
READ MORE: GM, Tencent among firms curbing China travel as virus spreads
In addition to a staff advisory, CapitaLand's employees in Wuhan are provided with face masks and advised to avoid crowded places as much as possible, a spokesperson told CNA.
Several other real estate groups, such as Frasers Property have also "put in place appropriate precautionary measures" and are abiding by health advisories from the authorities, including the World Health Organisation (WHO).
As of Friday, WHO said the coronavirus "is an emergency in China, but it has not yet become a global health emergency". However, WHO Director-General Tedros Adhanom Ghebreyesus warned "it may yet become one".
Confirmed cases have been found outside of Wuhan, including major cities like Beijing, Shanghai and Hong Kong.
Overseas, cases have been found in Singapore, Japan, South Korea, Thailand, Vietnam and the US.