Singapore HR directors should be prepared to take steps to help prevent the spread of the deadly MERS virus.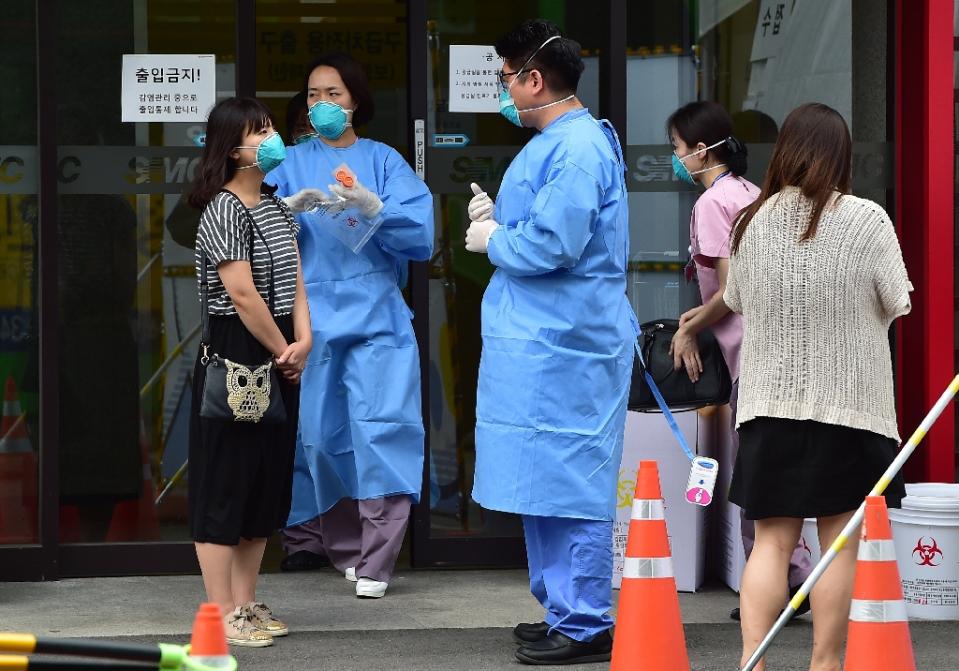 Middle East Respiratory Syndrome (MERS) yesterday claimed another life in South Korea, bringing the death toll up to 15.
And the viral respiratory illness, which is new to humans and only first reported in Saudi Arabia in 2012, continues to spread – with the number of confirmed cases of infection increasing by seven to 145 on Sunday.
The number of people under quarantine, either at state facilities or at home, also leaped up 800 to 4,856. South Korean businesses are now reporting a significant drop in sales as people avoid situations with crowds, Yahoo News
reported
.
While Singapore's
Ministry of Health
last week confirmed there had been 57 suspected MERS cases which turned out to be negative, there is the chance, given the number of international flights heading to, from and through the island nation, that MERS could soon arrive on our shores.
In fact, some Singapore companies are already taking precautions to prevent the spread of the deadly virus.
The Association of Small and Medium Enterprises is urging firms to start developing contingency plans, taking into account the experience with SARS.
One company, Best World International, told
Channel News Asia
it had cancelled all staff meetings in South Korea – where employees were previously going for meetings every two months – following the escalation of MERS.
The Singapore Hotel Association has issued an advisory to its 140 hotel members advising them to remain vigilant.
A website and applications design consultancy firm, The Adventus Consultants, has also advised staff against visiting affected countries.
"If you do go to areas of high risk, we'll have you work from home for a week, and then monitor the situation based on that," said Ang Yuit, managing director for The Adventus Consultants and a council member of the Association of Small and Medium Enterprises.
"On top of that, we're reviewing certain SOPs (standard operating procedures)… in terms of temperature taking and, depending on the situation, to have that implemented should the situation get worse."
So what is MERS?
According to the
World Health Organisatio
n, MERS is a viral respiratory disease caused by a coronavirus - a large family of viruses that can cause diseases ranging from the common cold to Severe Acute Respiratory Syndrome (SARS).
Symptoms include:
fever
cough
shortness of breath
Some people also had gastrointestinal symptoms including diarrhoea and nausea/vomiting. For many people with MERS, more severe complications followed, such as pneumonia and kidney failure.
About 3-4 out of every 10 people reported with MERS have died.
There is no vaccine currently available and no specific treatment for this virus.
What can HR do?
Considering your options now, before a crisis hits, is vital to dealing with it quickly and effectively if an outbreak does happen.
Main issues:

Attendance
Employees will be absent for many reasons, from being sick themselves to caring for family members, and some may be afraid to work for fear of getting infected.
Contagious workplace
Employees working while sick, or working before symptoms present, could spread the illness to others.
Alternate work options
If working from home isn't an option for your organisation, consider cross-training a range of people to complete critical tasks.
Employees refusing to complete regular duties
If workers fear infection they may refuse to travel, attend large meetings or perform basic customer service tasks that would put them in contact with people who could be sick.
Employees refusing to seek care
Many people avoid seeking healthcare for financial reasons, or because they feel a doctor's office is a high risk area for infection.
Assistance for those who are ill or acting as carers
In quarantine situations staff may need help getting basics such as food and water.