The happiest employees in the world work at these 25 companies. Did your firm make the cut?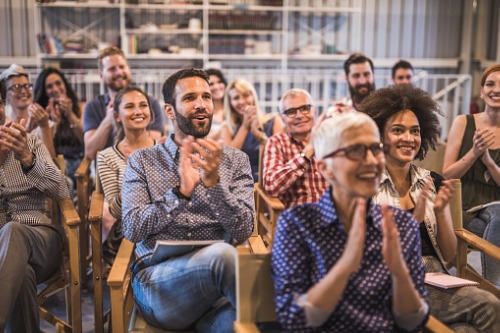 Tech employers HubSpot, Netflix and Google topped the list of the world's happiest workforces in a recent rankings list released by culture monitoring site Comparably.
HubSpot took out top honours with an A+ score in employee sentiment.
"I feel happy knowing that my managers are invested in my success and that feeling is shared with my co-workers from the executive level all the way down," said one employee about HubSpot's growth culture.
Netflix ranks second overall in the same category, also with a rating of A+.
"The culture is centered around our core values and how you show up as a human being," one Netflix respondent said of their employer. "Selflessness, passion, impact, integrity, judgment, INCLUSION – these are just some of the things we expect everyday from our teams."
Who else made the cut? Below is a complete list of this year's happiest teams:
1. HubSpot
2. Netflix
3. Google
4. Delta Air Lines
5. Salesforce
6. UiPath
7. LogMeIn
8. Intuit
9. LinkedIn
10. Starbucks
11. Nevro
12. Insight Global
13. T-Mobile
14. Pegasystems
15. Fanatics
16. Facebook
17. Blizzard Entertainment
18. eBay
19. Golden Hippo Media
20. International Flavors & Fragrances
21. Workfront
22. Red Bull
23. Adobe
24. Axon
25. NVIDIA
Comparably Awards were derived from sentiment ratings provided by employees who anonymously rated their employers on Comparably between September 12, 2017 and September 12, 2018.
Winners were determined based on a series of questions employees were asked related to happiness at their place of employment.